Parker Hannifin Announces a Seminar for Optimizing Baghouse Operations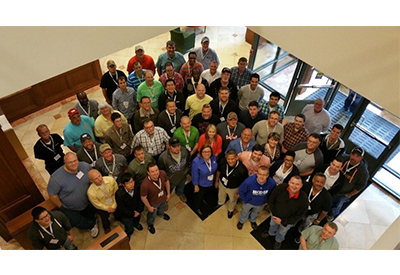 September 16, 2019
The Industrial Gas Filtration and Generation Division of Parker Hannifin Corporation, the global leader in motion and control technologies, today announced a training opportunity for customers to learn how to optimize, troubleshoot and properly maintain a baghouse.
This in-person seminar offered only twice per year in the United States brings people from a wide variety of industries together. Customers learn from filtration experts as well as their peers. The two days of training include hands-on interactive demonstrations and lots of discussion about challenges customers are facing in their plants. The last day of the training we will tour our manufacturing plant and visit the Industrial Filter Test Lab, an experience to see where the engineers and technicians assess filter capabilities and develop innovative new medias.
"We have welcomed well over 800 customers over the years in our seminar training, many have attended more than once," stated Tim Stark, Sales Director, Parker Hannifin. "Customers tell us this is the best training they have found." The Parker Baghouse Maintenance and Troubleshooting Seminar is led by industry experts with a combined 200+ years of experience. The attendees often find their baghouse issues are easier to resolve and they can implement important improvements following the training.