Ontario Continues to See Job Growth in Key Sectors 2023
February 15, 2023
Province Led the Nation in Job Growth for January
Vic Fedeli, Minister of Economic Development, Job Creation and Trade, issued this statement following this monthly employment release by Statistics Canada that showed employment in Ontario increased by 62,800 jobs in January 2023.
---
"For the fourth straight month, Ontario has seen an increase in new jobs. Since we first took office in 2018, more than 600,000 jobs have been added to the province, and we continue to lead the nation in job creation.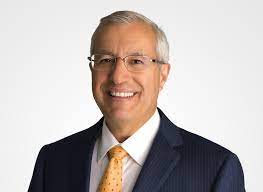 This is a sign that our government's plan to build Ontario is working, but our hard work will not end there. We cannot take anything for granted and are continuing to work around the clock to build a stronger economy and create the conditions for jobs to grow and businesses to succeed.
We've investing in our manufacturing sectors. Since 2019, Ontario has provided companies with $74 million to help businesses expand operations and become more globally competitive through the Regional Development Program. This funding has helped to facilitate $804 million in investments for 71 projects that will create more than 1,425 jobs in the province.
We continue to invest in training to help more people launch rewarding careers in the skilled trades. Since the Skills Development Fund launched in February 2021, we have invested $660 million to deliver 388 training projects. These projects have helped more than 400,000 workers and jobseekers take the next step in their careers in in-demand industries.
To ensure we remain competitive, we have lowered taxes, reduced electricity costs, and cut red tape. Over the last two years, Ontario has attracted $16 billion in investments by global automakers and suppliers of electric vehicle batteries and battery materials, and nearly $3 billion in investments by global biomanufacturers.
Building Ontario means building a strong and resilient economy that can weather any storm.
No matter what the future may hold, we will be ready. We are leaving no stone unturned as we continue to build a stronger Ontario and work to create new opportunities for the people and businesses across the province."
Related Story
Ontario has secured a $471 million investment by Magna International, one of the world's largest automotive suppliers, to expand the company's Ontario operations. With support from the government, this transformative investment will strengthen Ontario's end-to-end electric vehicle supply chain while adding more than 1,000 new good-paying jobs for workers across the province.