Ontario Promotes Growing Aerospace Industry During Mission to France and Switzerland
June 26, 2023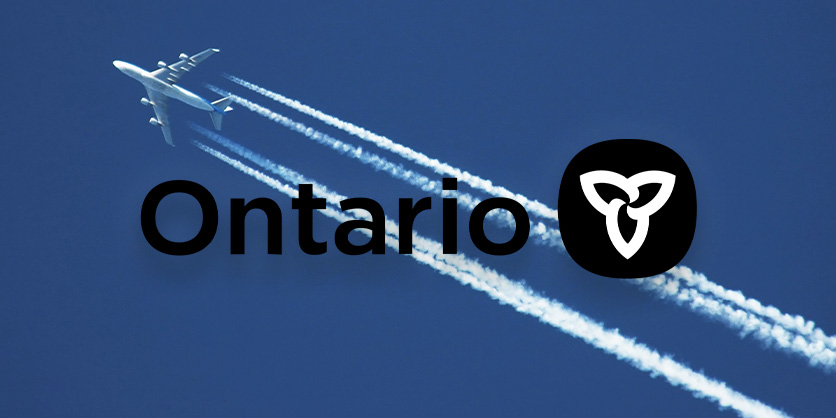 Aerospace manufacturers announce over $4 million in investments for Ontario at Paris Air Show.
The Ontario government has concluded a successful business mission to France and Switzerland to promote the province's aerospace, manufacturing and life sciences sectors and explore new opportunities for investment and job creation. Vic Fedeli, Minister of Economic Development, Job Creation and Trade, led a delegation of 19 organizations to the 2023 Paris Air Show, the largest aerospace exhibition in the world, where over $4 million in investments for Ontario were announced by global aerospace manufacturers.
"Ontario is recognized worldwide as a leader in aerospace, manufacturing and life sciences, and business missions like this help us to strengthen existing relationships and foster new partnerships," said Minister Fedeli. "Thanks to our global supply chain, which includes many of the organizations that participated in the Paris Air Show, virtually every passenger aircraft in the world has a piece of Ontario. Together, we're building a stronger economy and creating opportunities for people and businesses today and in the future."

Vic Fedeli, Minister of Economic Development, Job Creation and Trade
At the Paris Air Show, Shimco North America announced a new $3.5 million investment to double their manufacturing capacity at their Cambridge facility. Airbus Helicopters Canada announced that it is investing more than $645,000 in new equipment and technology to increase capacity at their Fort Erie facility. As part of these investments, which will create 61 new jobs, Ontario will provide the companies with a combined total of more than $634,000 through the Regional Development Program's Advanced Manufacturing and Innovation Competitiveness stream.
Additional highlights of the air show included meetings with leading aerospace companies to promote the province as an ideal destination for investment and expansion. The province met with Boeing, Bombardier, Collins Aerospace, Latécoère and Comtek Advanced Structures, Lockheed Martin, Mitsubishi Heavy Industries, Raytheon Technologies and Safran.
While in France and Switzerland, Ontario representatives also met with global pharmaceutical companies Sanofi, Roche and Novartis. All three companies have made significant investments to expand their operations in Ontario over the last three years.
With a talented workforce, state-of-the-art research and development facilities and award-winning manufacturing, Ontario continues to be one of the most competitive places for businesses to invest and grow.
Quick Facts
The aerospace industry directly employs more than 21,500 people at more than 200 companies and creates an additional 17,200 indirect jobs in Ontario.
Annually, Ontario's aerospace sector exports more than $2.6 billion in aerospace products to 186 countries across six continents, representing 75 per cent of Canadian aerospace exports.
The health and life sciences sectors employ more than 70,000 people across 1,900 firms in Ontario.
In 2020, Ontario's life sciences sector generated more than $65 billion in revenue. Annually, the life sciences sector exports $11 billion in goods, representing 62 per cent of total Canadian life sciences exports.
Ontario's delegation included 19 organizations, including the Ontario Aerospace Council, Toronto Metropolitan University and the University of Toronto.
The $40 million Advanced Manufacturing and Innovation Competitiveness stream of the Regional Development Program helps advanced manufacturing businesses across the province invest in the skilled workforce, equipment and advanced technologies needed to improve competitiveness and growth. The next round of applications for the stream opens on July 20, 2023.
Quotes
"Airbus Helicopters Canada remains committed to investing in Ontario's aerospace industry and we appreciate the collaborative approach with the Ontario government."

Dwayne Charette
President of Airbus Helicopters Canada
"Shimco is very proud to have been selected to receive support from the Ontario government. With this support, Shimco will be able to address the exponential demand we are seeing from global aerospace OEMs and their tier 1 suppliers, creating many new long-term job opportunities and supporting the Ontario economy."

Peter Voss
CEO of Shimco
"The commitment by Shimco North America to triple the size of its local facility is terrific news for Cambridge, one of the strongest economic areas of our province. This significant investment by Shimco, with the support of our government, will create new jobs, boost the local economy and help grow the aerospace industry in Ontario."

Brian Riddell
Member of Provincial Parliament for Cambridge
"I recently toured the Shimco facility in Cambridge and witnessed first-hand their commitment to excellence in innovation and manufacturing. Our government continues to invest in and support manufacturers like this Cambridge-grown business. I look forward to visiting the facility again when the expansion is completed."

Jess Dixon
Member of Provincial Parliament for Kitchener South—Hespeler
"This investment is good news for local workers and job creators. Ontario continues to lead the country in economic growth, and this expansion at Airbus Helicopters will play an important role in growing Niagara's economy."

Sam Oosterhoff
Member of Provincial Parliament for Niagara West