Norge Mining and ABB To Design a Next-Generation Mine to Help Meet Europe's Energy Transition Ambitions
August 11, 2023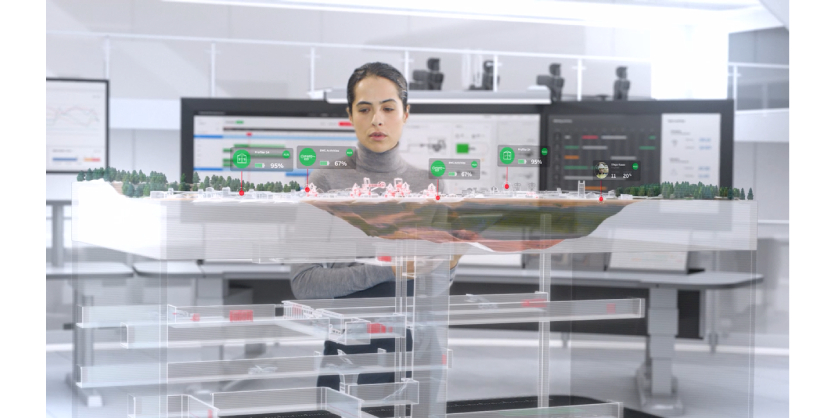 The two companies will explore complete electrification of the Norwegian mine which is set to start operations in 2028
ABB to conduct engineering study and design electrification, automation and digital blueprint
Norge Mining has discovered 70 billion tons of a mineralized igneous phosphate rock, enough to meet global demand for fertilizer, EV batteries and renewable power storage demand for decades to come
ABB is collaborating with Norge Mining to conduct a FEED (Front-End Engineering and Design) study for a future Norwegian upstream mine production which has the potential to supply minerals used in electric vehicles and solar panels needed for the clean energy revolution, and fertilizer demand, for at least 50 years. The deposit contains large resources of phosphate, titanium, vanadium and subsequently phosphorus – four key EU-designated critical raw minerals that are essential for the clean energy transition and global food security.
Phosphate is processed and used to produce lithium-iron phosphate (LFP) batteries as well as fertilizer for the agriculture industry and is in high demand, with a recent US Geological Survey indicating phosphate reserves prior at 71 billion tons globally1. Norge Mining recently announced that it has discovered up to 70 billion tons of a mineralized igneous phosphate rock at the new mine site in southern Norway, known as the Bjerkreim-Sokndal Layered Intrusion site.
"Norge Mining's transformative partnership with ABB marks a new era for more sustainable, resource-efficient mining," said Michael Wurmser, Founder at Norge Mining. "Together, we're aiming to power progress through next-generation mining. With Norge Mining's portfolio of significant, critical and strategic raw minerals, it will make significant global impacts on enabling food production and supplying the European battery manufacturing industry."

Michael Wurmser, Founder at Norge Mining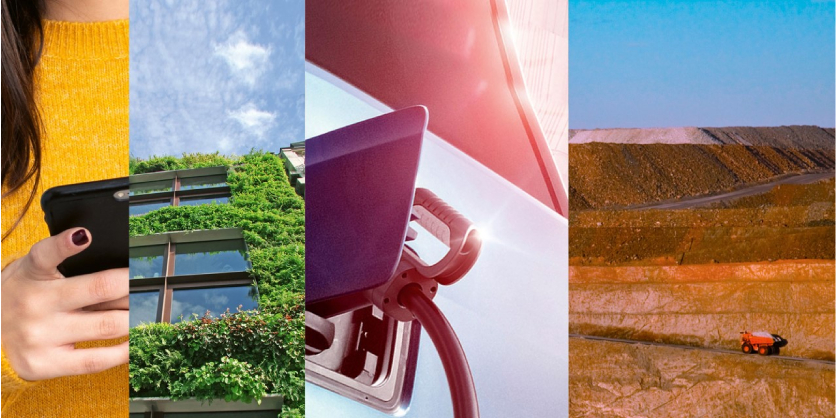 "ABB is excited to begin this important project with Norge Mining, one that is anticipated to have a positive impact on European supply chains for the energy transition," said Alex Kaufmann, Cluster Manager for Process Industries Switzerland at ABB. "Through our early involvement, as well as our expertise in design and solutions for mining, we will support Norge Mining to optimize costs both during the construction phase as well as during the operation of the mine. Furthermore, our eMine™ approach for electrification and automation, which makes mines all-electric and includes integrated solutions that help eliminate CO2 emissions, will help to increase the mine's efficiency and ensure energy efficient and seamlessly integrated systems across the entire plant."

Alex Kaufmann, Cluster Manager for Process Industries Switzerland at ABB
ABB and Norge Mining will explore the entire electrification of the future mining and downstream operations including control system options to provide a complete overview of the mine and seamlessly integrate advanced operations. The ABB study will address electrification, automation and digitalization to ensure maximum sustainability, cost-efficiency and productivity at the mine from the outset and for the long term. ABB's recommendations will also focus on low energy consumption within mine operations as well as optimizing CAPEX and lowering OPEX with solutions for lower maintenance and higher efficiency.
ABB Business Line Mining draws on over 130 years of experience in the mining industry and is a pioneer in the integration of electrification, automation and digitalization in mining.
About Norge Mining
Norge Mining is a trailblazing Anglo-Norwegian mining company, which aims to elevate Europe's CRM security and help power the green energy transition. With its recent discovery of 70 billion tonnes of igneous ore, containing four critical raw minerals of unparalleled quality, the company heralds the prospect of European self-reliance in vital resource production. Committed to environmental excellence and fostering strong community bonds, Norge Mining spearheads sustainable mining practices, propelling Europe's position as a powerhouse of innovation in the mining industry.
Related Story
Research shows that businesses around the world remain concerned about the impacts of energy security and prices, which could be a catalyst for a range of environmental, social and economic ripple effects. According to ABB Electrification's Energy Insights survey1 of 2,300 leaders from small and large businesses across a range of sectors, 92 percent of respondents feel that the continuing instability of energy is threatening their profitability and competitiveness. Energy costs and insecurity are having a significant impact on the workforce with decreased investment in employees. Business leaders are also concerned about potential impacts of meeting their sustainability targets.