New International Online Event from Eplan: Eplan L!ve: Best Practices and More in Just Two-and-a-Half Hours
June 7, 2023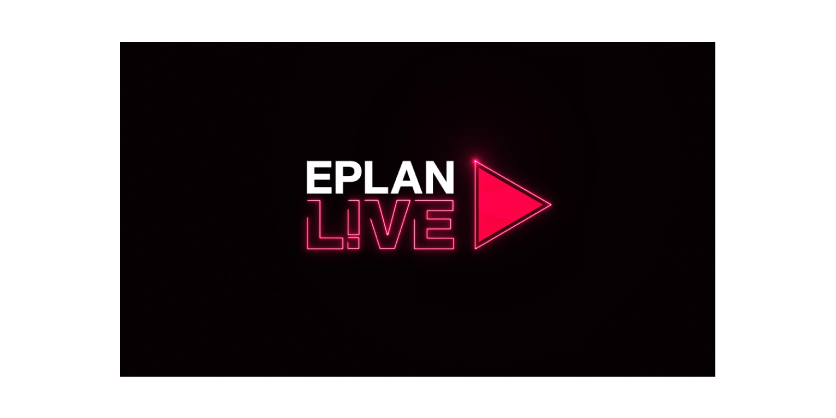 What challenges are machine builders and switch-gear system manufacturers facing in today's global markets? How can the right course be set for efficient engineering at an early stage in the game? This year's Eplan L!ve 2023 event on 21 June 2023 is providing distilled answers, highlights from the new version of the software, and demonstrates how Eplan shepherds its customers on every step of their journey from engineering to manufacturing.
And it does this from precisely the point where their clients find themselves in their processes. Companies such as Harro Höfliger, Kratos Industries and Sany will present some of their best practices on the world market and provide insights into their workflow practices and engineering methods that allow maximum consistency and efficiency.
Monheim, Germany – What are the current trends for engineering on the global market? How can topics including the energy transition, networking ecosystems, the skilled-worker shortage, and the digital transformation be implemented in the best way possible as regards engineering? Solutions provider Eplan will be providing focused answers to these question during its new online event "Eplan L!ve" on 21 June 2023.
High-profile players in machine building such as Harro Höfliger from Germany and Sany from China will be providing input and insights into their own well-tested methods and processes. Kratos Industries, a control cabinet manufac-turer based in the US, will be sharing its experiences with 3D control cabinet designs, including fully automated manufacturing using the Wire Terminal WT and Perforex Machining Centre, both made by Rittal.
Informative and international
"With this year's new online event, we're focusing on the challenges our customers are facing, particularly in the machine building and switchgear system manufacturing sectors," says Eplan Vice President Customer Journey Jan Fleming. "Our goal is sharing practical experience – both from the manufacturer's and the customer's points of view. Along with market trends and customer's own best practices, this distilled programme will also be presenting an initial preview of the upcoming version of Eplan. If we all share these experiences with each other, learn from one another and remain actively engaged in dialogue, we will ensure the highest efficiency for engineering in the future."

Eplan Vice President Customer Journey Jan Fleming
A look behind the scenes: The new Eplan Platform
After a first preview at the Hannover Messe, attendees will now also be able to become familiar with the Eplan Platform 2024. New mathematical calculation functions, greater ease of use in terminal management, and unprecedented possibilities for navigating through the 3D model of a control cabinet are just a few of the new features that users can look forward to. This all also helps make creating the digital twin in Eplan Pro Panel even easier. Another new function: When it comes to machine cabling in conjunction with Eplan Harness proD, spare wires can be connected in no time at all with just a click.
Related Story
The Eplan Partner Network was founded over two years ago and around sixty companies have joined in the meantime. Strategic partners such as Phoenix Contact, Siemens and Rockwell Automation, plus technology partners – including ABB, Lapp Kabel, Wago and Weidmüller – come together under one guiding principle: providing the highest degree of integration capability with Eplan for their solutions. In the era of digital transformation, everyone is combining forces so that various software applications such as product configurators, CPQ, PLC, PLM/ERP and others can ideally communicate with each other.