Introducing the Improved Proax Website
April 4, 2023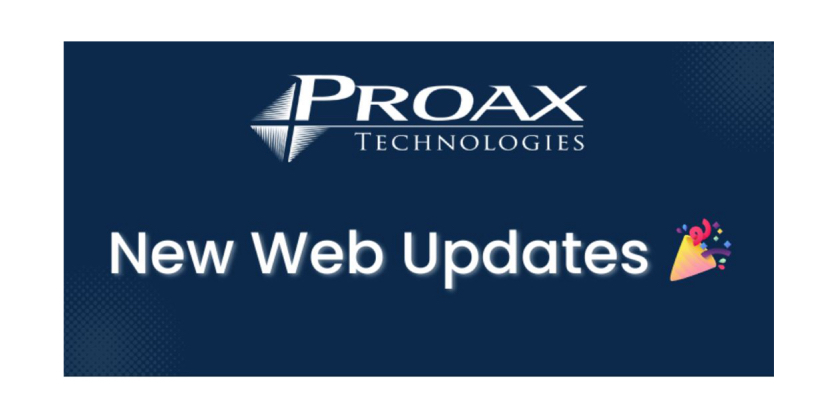 Proax are constantly working to improve your experience on their website based on your feedback. From a complete redesign to new features, Proax are working to make it easy to find what you're looking for.
This post, will highlight some of the recent updates Proax have made to their website to make your experience even better.
A fresh look
Proax has completely overhauled the whole website's design and layout. The website is more intuitive and streamlined, so you can have a better shopping experience.
BOM Feature
Proax's new BOM upload tool lets you upload your spreadsheet or paste part numbers to submit part numbers in bulk. Include part numbers and quantities for each, then easily place your order within seconds.
Faster loading times
Proax are proud to state that most of their customers can complete their order in under 2 minutes with the new website.
Mobile Optimized
No matter what device you're using, you can shop on the improved responsive website.
Convenient Feedback
All the changes Proax has been making wouldn't be without you. At the footer, you can easily share your feedback.
New Blog
Easy-to-navigate blog interface with quality content to come.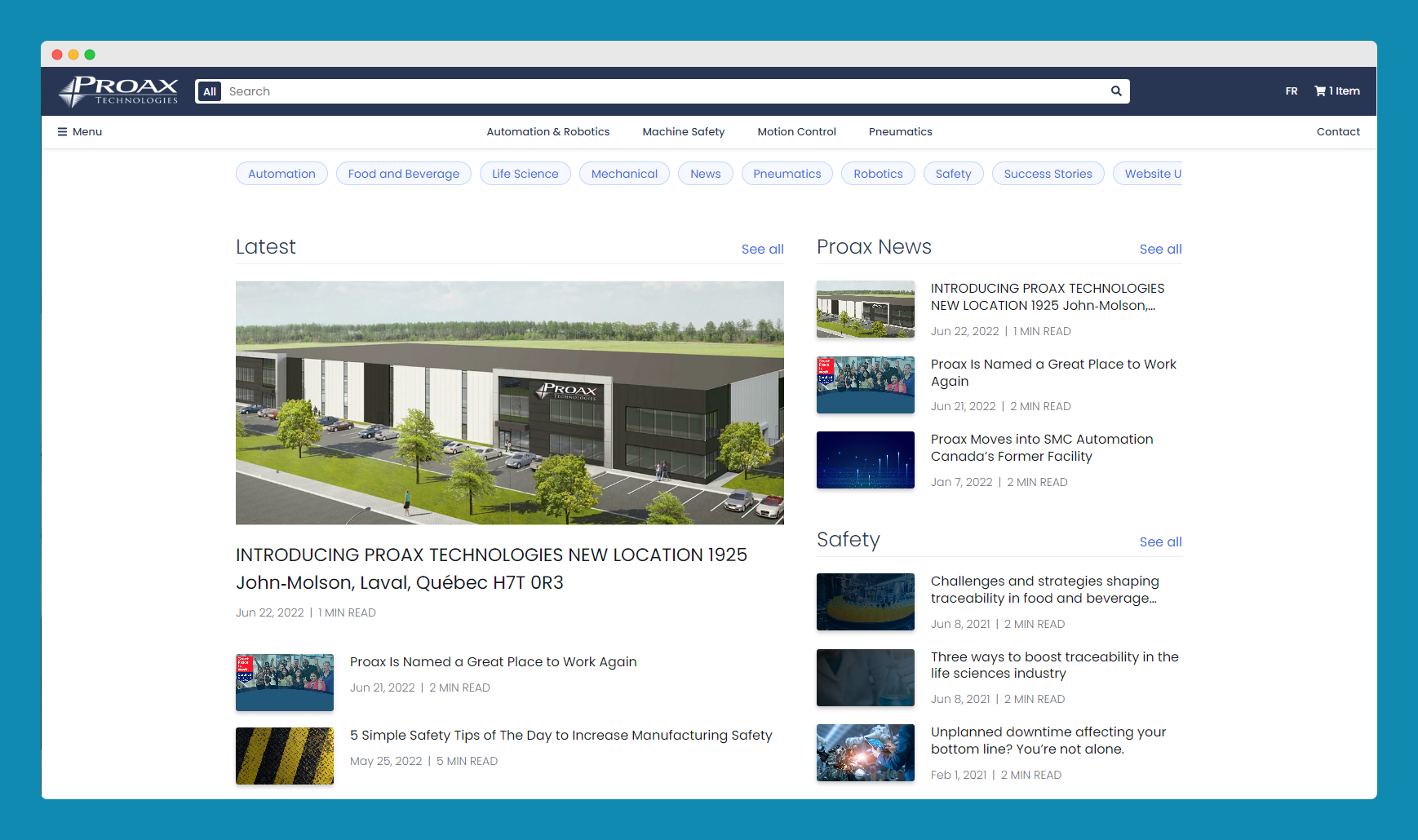 Enhanced product pages
Improved organization of product pages and detailed information to make product learning easier. Proax and manufacturers' inventories are more visible.
Here are some other improvements on product pages
• Multiple Images for available products
• Zoom in/out functionality of product images
• Available delivery options on product pages
• Clearer information for product packing
• More modern and organized design
• Obvious field to change purchase quantities
Lead Time Requests
If the product you need is not in stock you can now request factory lead times directly from product pages.
Checkout
Streamlined checkout page with autocomplete address option and frictionless shipping calculation.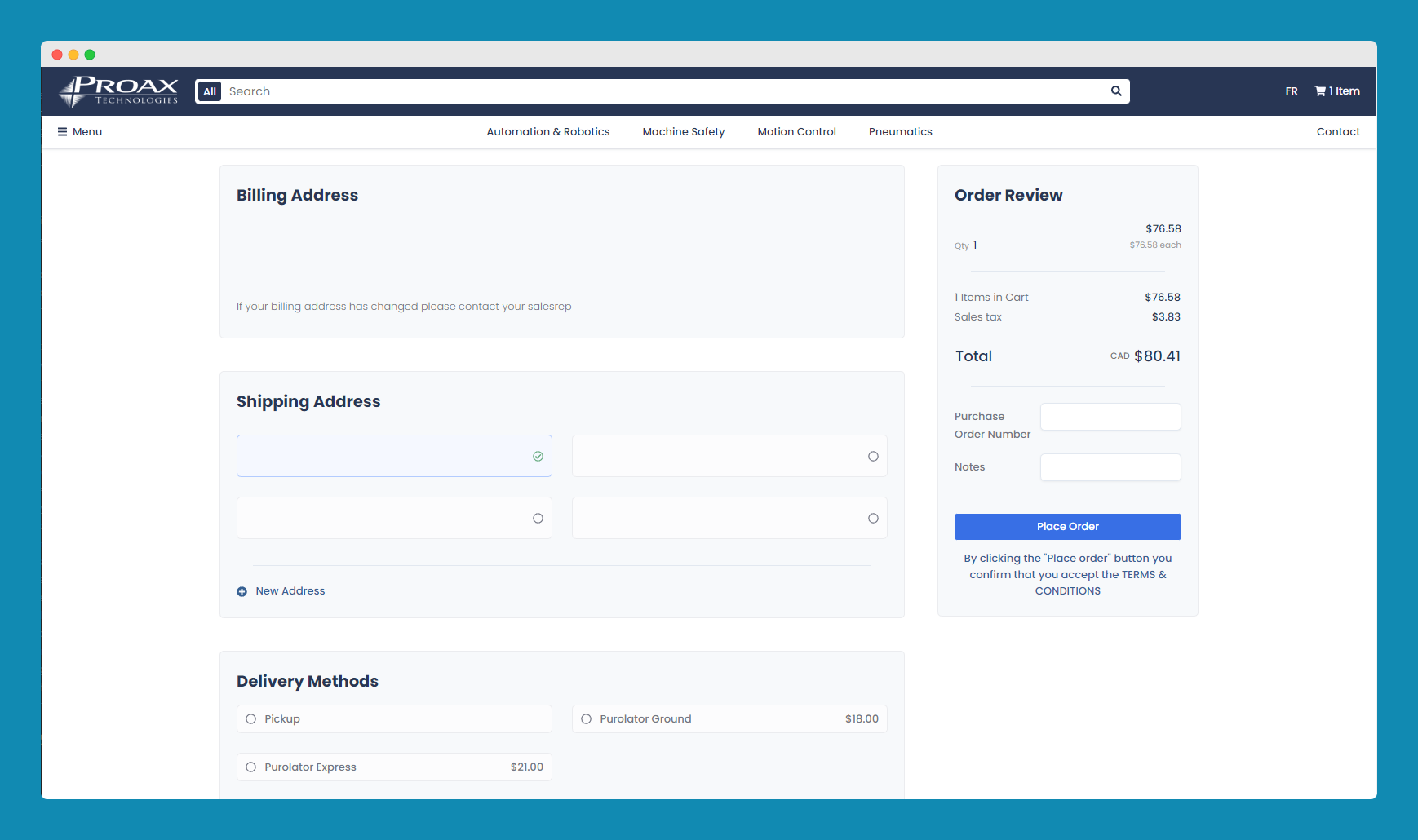 Check out more about the new and improved Proax website
Related Story
Proax Technologies is proud to announce that they are celebrating 60 years of serving the automation market! Industrial Automation has become an essential part of all manufacturing and Proax is well positioned to enable all industries to drive sustainable business growth through automation.