Yokogawa Opens Technology Collaboration Center to Support Disruptive Innovation in Process Automation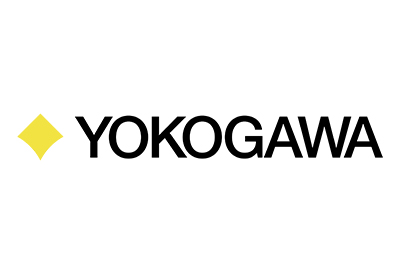 February 18, 2020
Yokogawa is pleased to announce the opening of the Open Process Automation (OPA) Test Bed Collaboration Center, located six miles north of ExxonMobil's Houston campus in The Woodlands, Texas. The opening of the center follows the announcement in July 2019 of Yokogawa's selection as ExxonMobil's OPA Test Bed system integrator. The technology center will house the Test Bed being used to evaluate candidate components and standards which will provide the basis for moving OPA technology into initial industrial field trials.
In this day and age, end users in the energy and chemical industries must work with and integrate multiple proprietary systems in almost every process plant or facility. These systems include manufacturing execution systems (MES), distributed control systems (DCS), human-machine interfaces (HMI), programmable logic controllers (PLC) and inputs/outputs (I/O). These multiple proprietary systems, and the integration thereof, result in elevated capital costs on new projects and high total cost of ownership, especially in the operation and maintenance of such systems.
The Open Process Automation Forum (OPAF) is an international forum of end users, system integrators, suppliers, academia, and standards organizations who are working together to develop the specifications for open process control systems. OPAF's goal is to enable more open and modular systems that supports integration of best-in-class components. This architecture will provide both configuration and application portability across components from different suppliers, thereby reducing system capital cost and total cost of ownership.
Yokogawa is currently working on Stage 1 and 2 of the OPA Test Bed at the new center, which will result in an operational Test Bed ready for use by ExxonMobil and their collaboration partners in Stage 3.
"We are pleased to have the dedicated OPA Test Bed center located near our engineering campus and are looking forward to working there with Yokogawa and our collaboration partners," stated Brad Houk, OPA program manager, ExxonMobil Research and Engineering. "This is another milestone in our development and understanding of open systems technology for industrial control systems."
"We are looking forward to working with ExxonMobil, and their collaboration partners in the OPA Test Bed Collaboration Center," states Dave Emerson, vice president of Yokogawa's U.S Technology Center. "It is a privilege to be serving at the heart of these innovation efforts which could be an industry game-changer".
The Yokogawa OPA Test Bed Collaboration Center is located at 2407 Timberloch Suite D, The Woodlands, TX 77380. Further information about this new facility and other operations of Yokogawa Corporation of America can be found here.