Building the next generation of leaders and innovators: Hatch recognized as Top Employer for Young People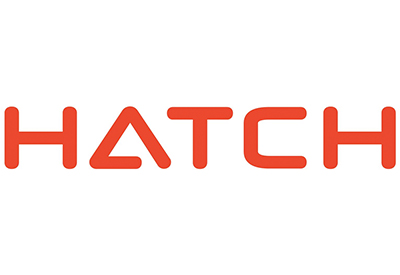 January 24, 2019
Hatch has been recognized as one of Canada's Top Employers for Young People for the third consecutive year. Canada's Top Employers for Young People is an editorial competition organized by the Canada's Top 100 Employers project. This special designation recognizes the employers that offer the nation's best workplaces and programs for young people just starting their careers. The employers on this list are Canada's leaders in attracting and retaining younger employees to their organizations.
This year, the message from the organizations recognized is that young professionals entering the workforce need to connect with the ethos of the companies for which they work—that they are looking for careers that inspire and empower them.
"The trend is organizations trying to connect young people with a sense of purpose," says Kristina Leung, Senior Editor at Mediacorp Canada Inc., which organizes the annual competition. "They are showing prospective employees what it is that the organization does, and how young people can fit into that long-term purpose. Or they are extending it to a broader purpose such as charity work that the organization supports."
Hatch is committed to a better world through positive change. Our manifesto is at the core of who Hatch is—entrepreneurs with a technical soul. We engage great people who make a difference.
"We have a unique corporate culture grounded in the strong belief that a diverse workforce that is empowered to collaborate openly will create an innovative and inclusive workplace that generates the best ideas to solve the world's toughest challenges," said John Bianchini, Hatch's Chairman and CEO. "Our young professionals are the next generation of innovators and leaders, and we look to them to bring fresh ideas and new perspectives to help us bring the best ideas to bear on our clients' projects."
Some of the programs available to Hatch's young professionals includes the Professional Development Program, aimed at helping new graduates transition into the workplace. The program strives to expose new grads to the work that Hatch does and the clients that Hatch partners with as well as provide opportunities to meet and network with peers in other groups and with leadership, and lastly, immerses them into the Hatch culture.
Upon joining the company, we also match our new graduate hires with a peer mentors, and encourage young professionals to take advantage of our flat organization by networking with staff throughout the world.
Young professionals are also supported through continuing education, including in-house training programs, educations subsidies, and support for the professional licensing.
Click here for more information on why Hatch was selected.