Panduit PanZone Wall Mount Cabinets Product Spotlight
May 1, 2023
PanZone Wall Mount Cabinets are versatile zone cabling solutions for security and ease of use. Panduit's comprehensive offerings of cabinets, thermal management, racks, enclosures for data centers, telecommunications equipment rooms, and enterprise cabling applications help to reduce energy consumption, enhance network reliability, and optimize space.
More Information
Cable Management and Server Racks
Related Product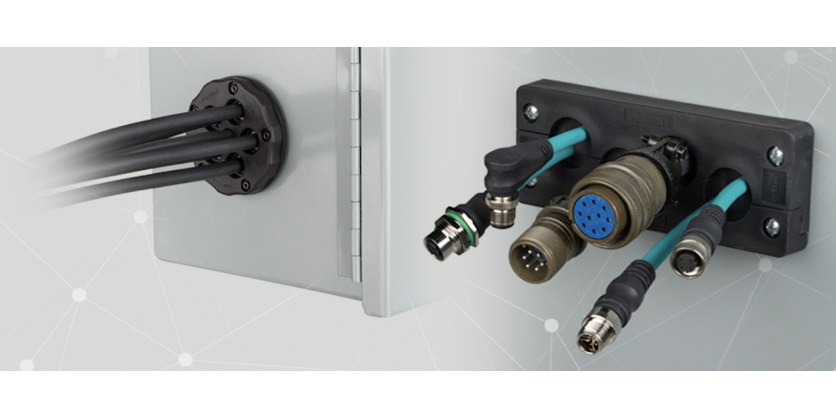 The Cable Entry Systems from Panduit offer a safe, organized method to transition both terminated and unterminated cables through enclosures and electrical equipment, providing strain relief while maintaining IP/NEMA ingress sealing ratings.
These Cable Entry Systems offer the lowest total installed cost compared to traditional cable glands or cord grips, simplifying the installation and managing numerous cables in a very dense space. These design benefits provide up to 80% installation time and space savings.