Ultra Precise Thanks to Ultrasonics
Compact ultrasonic sensors from Leuze: The new sensors of the HTU200 and DMU200 series master challenging applications in the packaging and automotive industries by themselves.
August 8, 2023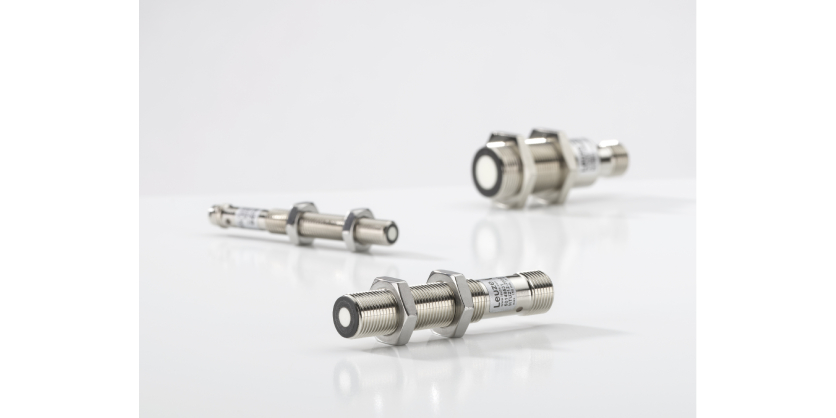 New, compact ultrasonic sensors from Leuze: The sensors of the HTU200 and DMU200 series are particularly suitable for applications in the packaging and automotive industries. They reliably perform difficult detection and measuring tasks by themselves: The new Leuze sensors detect objects regardless of their surface structure using a reflected acoustic pulse. They even detect glossy, transparent or dark surfaces as well as liquids or granular products problem free. With the new series, Leuze offers switching and measuring ultrasonic sensors in a variety of sizes. The devices have operating ranges of between 0.1 and 6 meters. Some models are also available with an IO-Link interface. As a result, system operators can find an appropriate solution for every requirement.
Optimum object detection and presence control
Leuze offers the switching sensors of the HTU200 series in a total of 20 models. These include the HTU208 compact ultrasonic sensors, which are characterized by their extremely slimline construction (M8 threaded sleeve). As a result, they can be mounted even in tight production environments. Thanks to a narrow sound cone, the sensors detect fill levels even through very small container openings. This series also features sensors in sizes M12, M18 and M30 with even longer operating ranges.
Detecting distance precisely
The Leuze product range includes eight models of the measuring ultrasonic distance sensors of the DMU200 series. Thanks to their analog output, the DMU218 sensors are suitable for precise distance measurement. The DMU230 sensors with the M30 construction are intended for operating ranges of up to six meters.
Models with IO-Link interface
All of the new Leuze ultrasonic sensors are characterized by a robust and compact metal housing. They meet the stringent requirements of IP 67 degree of protection. The sensors work reliably even in harsh conditions – for example, in environments with steam, humidity, dust or ambient light. Particularly convenient: The switching and measuring ultrasonic sensors in sizes M18 and M30 are easily connected to an automation system thanks to their IO-Link interface. Via IO-Link, their parameterization and operation are especially simple. In addition, an internal object counter and diagnostic data, such as temperature information, enable predictive maintenance.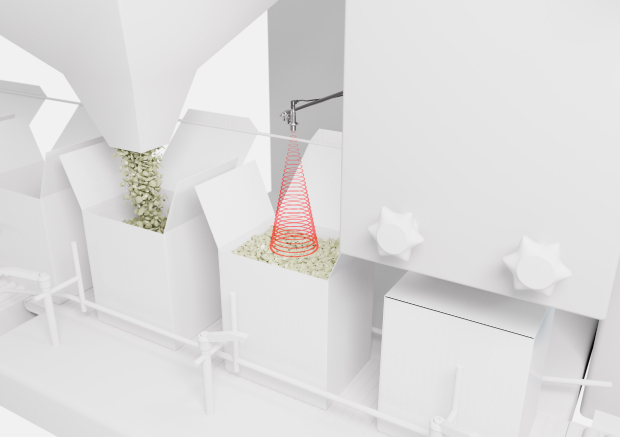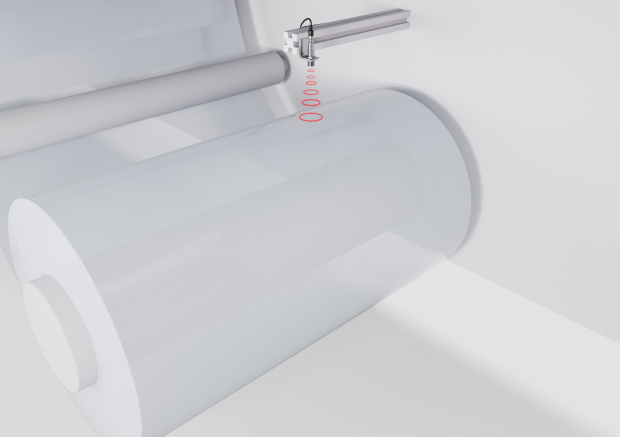 More Information
Related Product
During automated material transfer between robot cell and automated guided vehicle, people must not stray into the danger zone unnoticed. An innovative solution by Leuze secures the transfer stations by means of dynamic protective field adjustment. This makes additional safety measures such as barriers and fences unnecessary.