HELUKABEL Launches Four New Cable Product Groups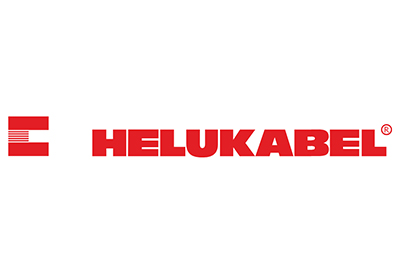 June 14, 2021
HELUKABEL, a global manufacturer and supplier of cable, wires and accessories, recently announced the launch of four new in-stock instrumentation and compensating cable product groups for applications in the oil and gas sector, as well as for use in the chemical, pharmaceutical, and food and beverage industries.
Reliable data transmission is a must, even under the most extreme conditions. As a result, HELUKABEL developed new robust instrumentation cables (HELUDATA) and compensating cables (HELUTHERM) for sophisticated applications to ensure the continuous transmission of sensitive measurement data even under harsh conditions.
These new cable products come in various designs and insulation materials and guarantee minimum losses, even over long distances. Configuration options include: conductors that are wrapped in a single or double shield, as well as cables with an overall shield, and with or without wire armor. This ensures that the right cable version can be found for each application.
Both cable series feature a robust PVC jacket, and certified according to European, US and Canadian (UL and cUL) standards along with their halogen-free, flame-retardant (LS0H) variants. The LS0H versions can be used in areas where corrosive or toxic combustible gases are not permitted. HELUTHERM compensating cables for thermocouple connection are available in a diverse variation of metal combinations. All cables are resistant to UV rays, sunlight and oil.
About HELUDATA® Instrumentation Cables
HELUDATA® EN 50288-7 cables are number coded and have an aluminum/polyester foil shield and a robust flameretardant PVC or XLPE jacket. The PLTC UL13 version, certified for applications in North America, is available in sizes from AWG 18 to 14 and has a temperature range from -30 to +105°C. The halogen-free, flame-retardant XLPE HELUDATA® EN 502887 FIRE RES is suitable for applications where the release of toxic gases is prohibited, and where full functionality is required in the event of a fire. The cable is fire resistant according to IEC 60331-21. All instrumentation cables are designed for a nominal voltage of 300 or 500 V, and are available with the option of a steel wire armor and conductors in twisted pairs or bundles of three or four. Additional product overviews are listed below:
HELUDATA® PLTC UL13
UL equivalent of the HELUDATA® EN-50288-7
Power limited tray cable (PLTC) for unprotected installation from cable trays to the machine
Two material combinations (conductor/jacket): PVC/PVC and XLPE/LS0H
Pairs and triads: AWG 18 – 14
HELUDATA® EN-50288-7
Instrumentation cables acc. to EN 50288-7
Pairs, triads and quads: 0.5 – 2.5 mm² (AWG 20 – 14)
Four designs: with and without armor, individual and overall shield, or only overall shield
Three material combinations (conductor/jacket): PVC/PVC, XLPE/PVC, and XLPE/LS0H
HELUDATA® EN-50288-7 FIR RES
Instrumentation cable with improved fire behavior for functional integrity
Fire resistant acc. to IEC 60331-21
Four designs: with and without armor, individual and overall shield, or only overall shield
With and without armor
About HELUTHERM® Compensating Cables
The HELUTHERM® compensating cable family is available in four versions, each differing in conductor material with outer jacket colors compliant with ANSI MC 96.1. There is also a PVC version with an operating conductor temperature ranging from -30 to +105°C, as well as a halogen-free, flame-retardant version. All cable versions are suitable for unprotected, installation in cable trays. Additional product overview is listed below:
HELUTHERM® PLTC UL13 / ANSI MC 96.1
Thermocouple cable acc. to ANSI MC 96.1 with PLTC UL13 approval
PLTC for unprotected installation from cable trays to the machine
Used for temperature measurement
Two material combinations: PVC/PVC or XLPE/LS0H
Types: KX, JX, EX, TX