Advanced Motion & Controls Offers Three New, Innovative Euchner Solutions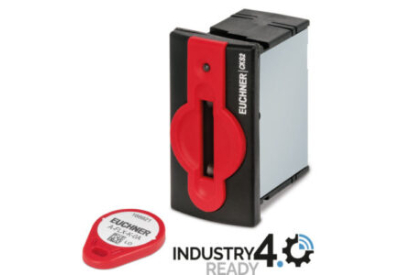 July 28, 2022
Euchner products are available in Canada via Advanced Motion & Controls Ltd. Among the latest examples are three safety engineering components for installations: an upgraded multifunctional gate box, as well as two innovative FlexFunction solutions – a safety switch and a safe key system – all recently showcased at the automatica 2022 trade show.
In the era of the Industrial Internet of Things, safety engineering components must conform to a new standard for communication, a development of which Euchner is fully aware.
Pioneer in safety engineering
The manufacturer proves its reputation as a pioneer in safety engineering for bus systems with the upgraded MGB2 Modular multifunctional gate box, now available for the safe EtherCAT P with FSoE. Users get a quick, detailed overview of a device's status through the comprehensive diagnostic functions in EtherCAT messages and the integrated web server; even replacing the module for servicing takes only a few minutes. Other advantages include a highly functional door system with guard locking, maximum customization through many functions and variants, and diverse networking options for Industry 4.0.
Advanced Motion & Controls also carries the CKS2 safe key system, which opens many potential applications and guarantees compliance with the strictest safety standards through highly coded, transponder-based keys. The user decides whether to use the device as a simple way to start and stop machines and processes, as an electronic trapped key system, or as an authorization system for multiple operators by choosing the right RFID key during setup. The device is configured the first time the key is taught-in, and users can reconfigure it for another function anytime. Other relevant applications: fully automated logistics systems and complete turnkey installations.
Finally, the CTS safety switch is perfect for tasks that require a high locking force in a confined space. Only 135 by 31 by 31 millimetres in size, this compact unit delivers locking force as high as 3,900 newtons for universal use and can be mounted in three orientations, allowing flexible use for hinged or sliding doors. The user can add an escape release at any time.
To learn more, contact Advanced Motion & Controls