ABB launches IEC Food Safe motors designed for easy cleaning and long life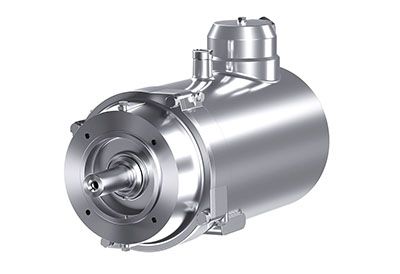 March 18, 2019
ABB has launched a full range of IEC Food Safe motors designed for applications in the food and beverage industry that need frequent sanitation. The new IEC Food Safe motors are part of ABB's Food Safe family that includes stainless steel NEMA motors, mounted ball bearings and gearing.
IEC Food Safe motor feature smooth stainless steel enclosures that are easy to clean and sanitize so customers can meet increasingly stringent hygiene standards. The motors' have achieved the IP69 water protection rating and encapsulated winding enable the motors to last much longer than general purpose products in tough washdown conditions.
The external surfaces of the motors are self-draining, with no crevices where particles can collect. The markings are laser etched onto the frame, avoiding channels and ridges where contaminants could accumulate. The motors can withstand high pressure sprays and are fully compatible with clean-in-place (CIP) methods. Food Safe motors also eliminate the need for motor shrouds, which can harbor food particles and allow bacteria to breed.
"Customers in the meat and poultry industry have been rigorously testing prototypes of the new motors," says Tero Helpio, Food and Beverage Segment Manager, IEC LV Motors, ABB. "The motors have been subjected to harsh cleaning and sanitizing regimes in high hygiene environments, and the customers confirm that they meet all the requirements for food safety and reliability."
ABB IEC Food Safe motors are available in the power range 0.18-7.5 kilowatt (kW), in 2-6 pole versions for 230-690 volt at 50 or 60 hertz (Hz). They feature IE3 premium efficiency to reduce energy consumption and emissions. Flexible mounting arrangements ensure they will fit almost any application. The motors come in frame sizes 71-132.
Go HERE for more information