The Captivating World of Automation and Control with Bill Maki of TS Manufacturing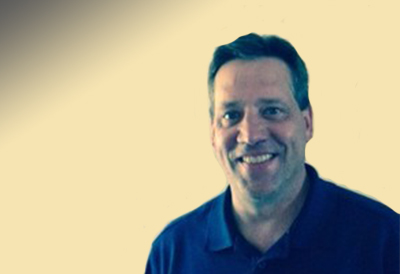 January 18, 2019
By Blake Marchand
Bill Maki is a 51-year-old Electrical Engineer from Thunder Bay, Ontario working as a Control Systems Integrator for TS Manufacturing. Maki studied Electrical Engineering at Lakehead University, following his graduation he got his start in the industry with Lakehead's Engineering Department, where he worked for six-years.
Maki got his introduction to industrial automation with the Buchanan Group, out of Thunder Bay. There, he gained some valuable experience at just 28-years-old, with 10 sawmills in the area under his responsibility. As the forestry industry began to struggle Maki went into the mining industry where he held several positions, including running his own business, Axis Engineering, which he operated for two and a half years. But what has captivated Maki most throughout his career is automation and control.
"When I got my first taste of automation and control, I was hooked. Controls guys will know exactly what I am talking about. I still remember to this day that it was the simple act of illuminating a pilot light on an Operator Control console via a PLC (Programmable Logic Controller)," explained Maki, adding that controls can be incredibly rewarding, "I think of it as bringing equipment to life," he said, "For me it is a thrill to see the machinery run for the first time (call me a geek)."
"When you have a control system that is complicated and you spend a great deal of time programming it, and then you see the final product performing as expected, there is no greater thing. This may happen at 2am in the morning with nobody but you there to see it, but it doesn't matter the feeling is hard to describe. When that happens, it replaces the financial compensation that most people in the world are working for."
After working as an Electrical Engineer for 19-years in Thunder Bay, Maki made his way to Lindsay, Ontario in 2015 taking his current position as a Control Systems Integrator with TS Manufacturing. We asked Bill to tell us a little bit about the work TS Manufacturing does, as well as his industry experience as an Electrical Engineer.
Maki explained that TS Manufacturing is a turn-key solution provider working primarily in the hardwood sawmill industry, "and we have the ability to supply equipment that is unique in the market place," he noted.
He added that TS Manufacturing is currently experiencing unprecedented growth with orders stretching into 2020. Noting the majority of their customers are in the United States.
We asked Mr. Maki to take us through the service TS Manufacturing provides.
TS Manufacturing has a complete Engineering department that includes Mechanical and Electrical Engineers. We custom build the mechanical equipment in our fabrication shop. We also build all of our motor control panels, operator consoles etc. in house. This allows for a great deal of quality control regarding the final product.
We also oversee the installation of the equipment, both mechanically and electrically.
The final step is to commission the equipment at the customer's site and hand it over once it has met the performance requirements.
We also offer remote support when the equipment has entered the production stage.
You said you are working primarily with Kinetix 5700 Drives, is there a particular reason for that, what aspects of that drive system make it suitable to what TS Manufacturing does?
I have worked with numerous types of drives from different manufactures, Toshiba, Schneider, ABB probably forgetting a few, but mainly I have the most experience with the Allen Bradley drives. Not to date myself, but I began with the 1336 AB drive family and have worked with the PowerFlex 523, 525, 527, and 755's so I have seen the complete Allen Bradley evolution. The Kinetix drive system is in my mind a game changer!
The Kinetix 5700 drive was developed and is intended to be used for servo motor control. However, they can also be used to control typical AC induction motors in both position and frequency modes of operation. What makes the 5700 Drive unique is that it is programmed and controlled in a completely different manner than historic variable speed drives. All of the drive commands for operation are motion based even when using non-encoder motors. It takes a bit of getting use to, but once you understand the motion commands it makes drive programming a great deal easier and you have such more control.
The drive parameters such as nameplate data, accel, decel, etc are stored in the PLC processor not in the drive itself. This allows for a drive change to be done quite easily, replacing a failed drive (heaven forbid) can be accomplished in 10 minutes. The only parameter that needs to be changed is the static IP address of the drive. Trust me, as I have done this myself and I am not an Electrician (as many of my Electrician friends would be quick to point out).
The 5700 Drive system also incorporates a shared DC bus. This allows for the drives to be installed in an enclosure with a significantly small footprint.
The shared DC bus also has other advantages in that the entire drive line-up is "sharing" the bus. This results in an incredible reduction in power consumption. Some of the results I have seen in the field I still do not believe.
The shared DC bus requires only one incoming feeder that reduces the amount of line supply feeds required to operate numerous motors. This is an obvious savings in installation cost.
We are currently working on a Hardwood Mill that has in excess of 100 motors, we do not have a single typical motor starter at that job site. Every motor at that Mill will be controlled by a 5700 drive, excluding 2 Soft Starts for the larger HP motors.
How has the industry evolved/changed throughout your career, what technological/industry developments have had the biggest impact on what you do?
Easily the number one thing that has had the greatest impact is communications to control devices and variable speed drives. Ethernet communications has made things possible that 20 years ago could only be dreamed about. I now have the ability to remotely control equipment from my office chair that I could never accomplish even if the equipment was 20 feet away from me. Long gone are the days where you have to plug directly into the PLC or device which more often than not was in an undesirable location. This also consumed time to get their set-up configure connect etc. not to mention the fact that it could put you in a dangerous position safety wise.
The evolution of the PLC processor has also been quite incredible. The speed at which a large number of complex tasks can be performed is amazing. The amount of equipment that can be controlled from a single processor is remarkable when looking back.
The ease of connectivity and the access to significant status and diagnostic data has allowed for machine operation and decreased downtime that was not possible before.
Can you tell us about a job you did that you found interesting or unique?
All of them.
But seriously, I can give you two:
DNCG (Dilute Non-Combustible Gas Collection) at AV Terrace Bay. It involved a significant mechanical installation of stainless-steel piping, ducting and equipment as well as a complex control system. I found it unique in that there are not many systems in the world like it and that it was done to improve the environment. In effect, harmful gases in the Pulp Mill were collected and injected into a Recovery Boiler to be incinerated.
The Accuplacer manufactured by TS Manufacturing. It places sticks on top of a tier of lumber in preparation to be kiln dried. This piece of equipment is something to behold in operation. It is basically a robot with 16 arms operating at a very high speed.
What about a job that brought an unexpected challenge?
Not control related, but when we were doing a Power Transformer replacement at a pulp mill, unfortunately, we closed in on a symmetrical three phase bolted electrical fault (dead short all 3 phases) at 13.8kV. This caused a complete blackout of the mill during a shutdown. People were working inside confined vessels such as tanks and boilers. I, along with a co-worker (Adam McGrath) had to very quickly analyze the situation and determine how to restore power to the mill in the quickest and safest manner possible, without causing further damage. We had the lights back on 6 minutes later. This showed that we could operate under extreme stress in a controlled emotional manner. I believe this is a characteristic that any control Engineer in the field needs to have. Keep your head, never panic figure it out and implement the solution. In other words, scramble from the rough, but keep your wits about you.
As an Electrical Engineer and Control Systems Integrator, with considerable experience in the mining and sawmill industries, we asked Mr. Maki what advice he would impart on a young individual considering a career as an engineer, for our final question.
"If you want to be part of new and innovative products that will be beneficial, then follow that dream. With the advancements that we have made in just the last 10 years the world of Engineering is going to be a creative and exciting place to be," he advised.
As you can see from Mr. Maki's insights, the capabilities of PLCs, VFDs, and the ability to communicate with machines has been steadily advancing, creating "game changing" capacity for motor control, efficiency, scalability, and flexibility. These advancements have translated into a significant increase in performance data, a decrease in downtime, and improved machine operations – and ultimately a facinating and exciting time to be within the automation and control landscape.
TS Manufacturing is a family owned and operated manufacturer founded by Ted Smith and his brother in 1973. Their Lindsay, Ontario business grew quickly, and they expanded just three years later. They expanded once again in 1988, constructing a 50,000 sq. ft fabrication space. As their business continued to grow, they added an additional 15,000 sq. ft. in 2002. And as Mr. Maki alluded to above, their business has showed no signs of slowing down.