New ABB Value Provider Authorized in The Safety Partner Domain of Expertise
July 12, 2023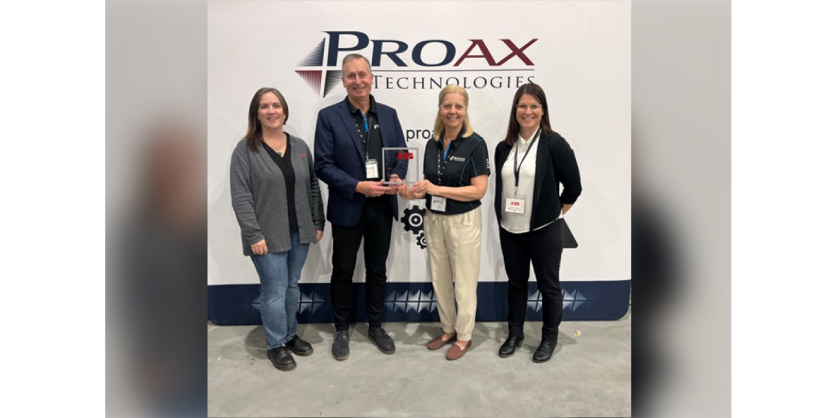 ABB is proud to announce that Proax Technologies has been authorized as an 'ABB Value Provider' in Canada.
The newly awarded ABB Value Provider has been authorized in the Safety Partner domain of expertise, which includes machine safety products that can easily be combined into a comprehensive safety solution to ensure highest safety levels.
Stephen Daub, President at Proax Technologies, commented:
"Proax Technologies is excited to be recognized as an authorized Value Provider by ABB. This recognition signifies our commitment to deliver exceptional value and unparalleled customer experiences alongside ABB. Together with ABB, we will continue to help provide customers with innovative solutions that drive workplace safety, operational efficiency, sustainability, and business growth. Thank you, ABB, for this recognition and for your continued trust in Proax Technologies Ltd".
About the ABB Value Provider Program:
The ABB Value Provider Program is a global channel partner program for distributors, panel builders, service providers, system integrators and original equipment manufacturers.
To achieve exclusive 'ABB Value Provider' status, channel partners are carefully assessed and must demonstrate exceptional in-depth knowledge of their markets and the associated ABB products and processes for their business.
Working with our global network of 'ABB Value Providers' guarantees customers deal with best-in-class providers, recognized by ABB for delivering outstanding value in their areas of interest.
We congratulate Proax Technologies on achieving our best-in-class certification and wish them continued success in delivering customer value.
More Information
Related Story
Proax Technologies is proud to announce that they are celebrating 60 years of serving the automation market! Industrial Automation has become an essential part of all manufacturing and Proax is well positioned to enable all industries to drive sustainable business growth through automation.