The Fundamentals of Machine Vision in Automation: What You Need to Know
September 15, 2023
Machine vision has a place in many industries, including food & beverage, automotive, semiconductor, life sciences, and more. In this article, Ryan Marti, Product Manager – Industrial Cameras at Omron Automation walks us through the fundamentals of machine vision in automated processes and holds a lens to look at Omron's products and solutions that are relevant to any of these industries.
Omron is a leader when it comes to machine vision in automation. The company has 40 years of experience in vision solutions, in addition to 80 years of innovation in industrial automation. They are one of the only vendors that can provide a fully integrated solution, including cameras, input, logic, output, robot, and safety devices, and they are among the largest players in vision solutions and industrial barcode scanning.
What types of vision systems are available?
Typically, with Vision Systems you can look at them in three different ways. There are the Smart Cameras that have all the software and functionality built into them, such as Omron's MicroHAWK series, and typically, they will make for the easiest way to incorporate vision. Then, there are systems based around a prebuilt solution, such as Omron's FH Series. These typically come with proprietary software, lensing included, PCs, and specialized accessories. And then there are Industrial Cameras, such as the Omron M Series, which can be used to create custom Vision Systems that allow for full scale customization from software to all the required optics, lighting, etc.
How do I know which one is best for my application?
When looking to specify in Machine Vision, companies need to keep one extremely important thought in mind: "What are my capabilities?"
Companies need to make note of what they are capable of doing and choose their solution dependent on their internal level of vision-knowledge and know-how. This can also be affected by the choice of vendor, and it is important for a company to select a partner that will help guide them through the solution. This is where Omron can step in and help guide a company who is new to the machine vision world or collaborate with experienced engineering teams to help develop the latest in vision solutions.
What makes up a "good" vision system?
If you talk with most Vision Engineers around the world, there would be one key component that is the crux of a successful Vision System. And in the words of one of my colleagues "Lighting, Lighting, Lighting." Getting the lighting correct can solve a lot of problems! When it comes to optics, those are always going to be dependent on the requirements of the inspection, but the most important thing is to work with a high-quality lens manufacturer that can guarantee color, accuracy, and low distortion.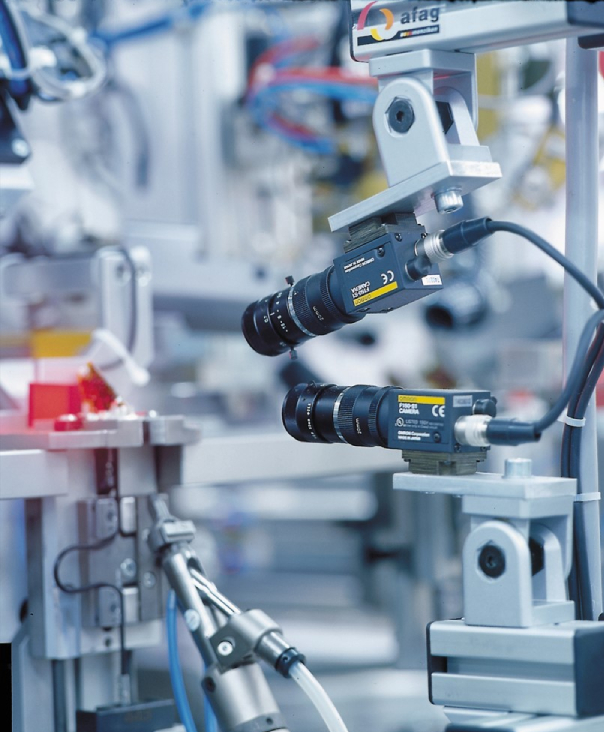 When it comes to selecting the vision system, it is important to decide how you will be using the system. Will you have a PC that can hold dedicated vision software? Are you installing this inside of a machine that has limited space and needs an embedded solution? Is the most important thing ease of setup and maintenance? Do you need the most powerful, highest performing solution you can possibly get? What are the limitations your engineering team has? All these questions and more will lead you to your decision.
Selecting a Pre-Built Vision System will provide you with a dedicated controller that is utilized specifically for Machine Vision. Pre-built vision systems will typically have the highest associated costs but provide a complete end-to-end solution with all the required components, software, and processors needed.
When it comes to ease-of-use, Smart Cameras are the absolute top choice for companies looking for a vision solution that provides the lowest barrier to entry. Smart Cameras allow users to easily setup, configure, and deploy vision solutions in their facilities without needing to have a high level of vision expertise – while still being able to scale up to larger more complex solutions, should that be desired in the future or as the business grows.
If space and size limitation is your main problem, then you may look more towards an industrial camera with a dedicated PC (possibly already installed on your machine) to achieve your vison solution. When selecting an industrial camera, it is important to remember that you need to have some form of a dedicated PC, whether it is an IPC, single board, MAC, Windows, or Linux device.
How does Omron overcome some of the challenges with respect to machine vision in automation?
When it comes to automation, it is hard (if not impossible) to achieve the results a company desires without utilizing and incorporating machine vision into their processes. But that does not mean there are not pitfalls that you can run into when utilizing machine vision.
One of the most common challenges in the market today is finding high quality and experienced vision engineers. However, utilizing products like Omron's AI Fine Matching, personnel issues can be alleviated by providing an easy-to-use, powerful software tool to accomplish complex machine vision problems.
One of the other challenges you will find in the automation world today is centered around how you integrate the automation equipment with the machine vision solutions, and how to achieve the seamless integration companies require. With Omron's Sysmac platform, integrating machine vision alongside PLCs and other automation equipment has never been easier.
What are some of Omron's best/most common products with respect to machine vision?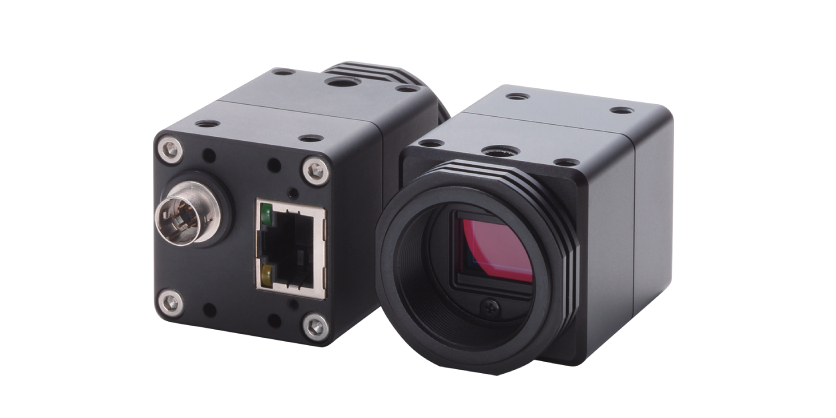 Omron is one of the world leaders in Machine Vision and has one of the largest portfolios of machine vision products on the market today. Omron offers full scale prebuilt vision systems, easy to set up smart cameras, and industrial cameras with multiple interfaces and configurations.
Omron's FHV7 Smart Camera Series is one of the most advanced smart cameras on the market and features a multitude of configurations that allow for exact specifications for your company's requirements.
Omron's Vision Systems offer users a robust and deep AI inspection tool that allows for simple inspection of scratches and defects with the AI Fine Matching Tool. The FH AI tool removes the need for high-end hardware or specialized engineers to configure the system that suits your needs.
Omron also offers a robust and diverse line of Industrial Cameras, including GigE Vision, USB3 Vision, CoaXPress, Camera Link, and more. You can look forward to the new upcoming launch of Omron's Short Wave Infrared series, which will offer a new way to inspect products throughout all stages of manufacturing.
What are the current and upcoming innovations/technologies in machine vision?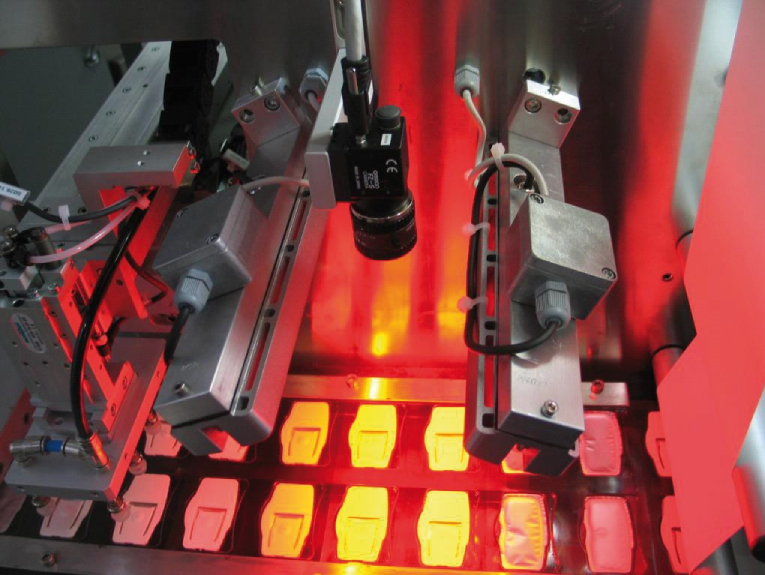 The biggest question when it comes to technology is always, "What is the latest and greatest?!" and the machine vision world is no different. Luckily, there have been incredible advances over the past couple of years that have given way to new lines of AI inspection that can empower companies to do more than they ever could with their vision solution. On top of these AI advances, companies can make use of machine learning through various avenues to enhance and optimize their processes.
While software is usually the most exciting part of machine vision, there have also been some incredible strides made in the camera technology behind vision solutions. One of the latest trends has been the usage of new visual spectrums to enable inspection never previously possible.
Where can I learn more about Omron's machine vision products?
You can find more information about Omron's Machine Vision products at Omron's website: automation.omron.com. If you want to come and see what Omron can offer, schedule a tour through one of Omron's Proof-of-Concept Centers located all around the US and in Toronto, Canada. For more information or to schedule a tour, click here.
Related Story
Traceability is necessary to verify that proper materials, quality, testing, and assembly have been completed. It helps maintain brand loyalty via customer transparency, and it provides information about product quality and supply chain. Traceability can provide a staggering number of data points, and it can be challenging to know how to best make use of this information.
Today, more industries are starting to adapt these same track and trace processes, not necessarily to protect themselves in the event of a recall or issue, but because they recognize the advantages the data from traceability can provide. They see the potential for using this data in a proactive way.