Integrate Faster and Improve Safety With Low Voltage MCCs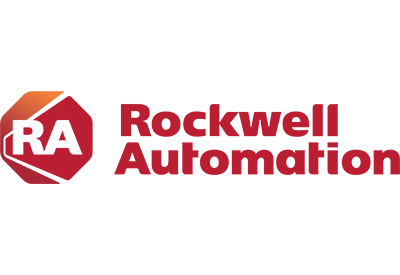 November 17, 2020
When it comes to making an investment in motor control equipment the benefits of ease and speed of integration, serviceability and safety are at the top of your list. Reducing the costs of a solution and the effort and time spent integrating the equipment can greatly affect the outcome of a project. And, why not optimize performance and make maintaining the equipment easier and safer, too?
Selecting and commissioning the right equipment can be a daunting task for oil and gas customers. If you're responsible for specifying, commissioning and maintaining power equipment and process control devices, you should know the benefits of packaging the motor control equipment in a CENTERLINE Motor Control Center (MCC). Our proven high-quality design and technology can provide years of dependable service. Together, the factory-tested intelligent motor control devices and network infrastructure deliver confidence and help confirm that the work is done correctly.
Integration Made Easy

First, let's review the workflow of integrating a Low Voltage MCC into a control system. Many in the oil and gas industry have been up against the challenge of integrating an LVMCC into a third-party Distributed Control System (DCS) or other legacy automation controller. Often, the DCS does not communicate on EtherNet/IP so additional hardware must be installed to make the integration possible.
To address this, Rockwell Automation developed a Modbus TCP/IP LVMCC solution that incorporates all intelligent devices inside the MCC – from variable speed applications using the PowerFlex 750-series drives to fixed speed applications controlled by the E300 Electronic Overload Relay and reduced voltage starting applications that require an SMC Soft Starter. We partnered with HMS Networks, an Encompass Partner, to develop a Modbus TCP/IP Communication Module for the E300 Electronic Overload Relay for native Modbus TCP/IP communication. This solution complements the PowerFlex 750-series drives and SMC Flex and SMC-50 Soft Starters for a complete solution that can easily integrate into a newly deployed or legacy DCS.
Improve Maintainability
Once integrated into the control system, it's important that the networked solution inside the MCC provides flexible device configuration to allow for easy control of the motors that operate in the system. Another concern, a solution must always be easy to maintain and service. The ability to maintain and repair MCC units is made simple with the modular design approach. The Modbus TCP/IP connectivity allows the user to access power, energy, and maintenance data from the DCS. This information can be used to make informed decisions on when to service the equipment at a convenient time.
Safety is Our Top Priority, Just Like Yours
One of the core features of the MCC is the separation between maintenance personnel and high-energy equipment. This function is accomplished through specific design features such as a center-mounted bus that improves efficiency and promotes better heat dissipation to equipment such as automatic shutters that immediately isolate the vertical bus when a motor control unit is removed. The CENTERLINE Motor Control Center safety portfolio consists of key features that can help mitigate risk, to make plants and applications safer.
An ArcShield CENTERLINE MCC is designed to limit the amount of available fault current and contain a hazardous arc fault if an event is to occur and help prevent it from cascading throughout the enclosure. To reduce exposure to electrical hazards further, SecureConnect unit stabs can be installed on loads that are removed at a higher frequency.
Finally, to increase personnel safety, a UL Rated Insulated Bus offering is now available. Not only does the insulated bus help prevent arc propagation, it can also improve longevity by helping protect the bus from corrosive salt fog or other environmental hazards. We have incorporated many industry-leading safety features in the design of our MCCs – for more information, read Top 3 Design Features for a Safer MCC.
Integrating a CENTERLINE LVMCC No Longer Needs to be Intimidating
The CENTERLINE Portfolio of MCCs built with intelligent devices communicating on Modbus TCP/IP reduces the DCS integration time, effort, and cost. They help our oil and gas customers like you improve uptime, safer and more reliably while aiding your bottom line in these challenging times.