Ontario Launches New Fund to Build Skilled Trades Training Centres
June 21, 2023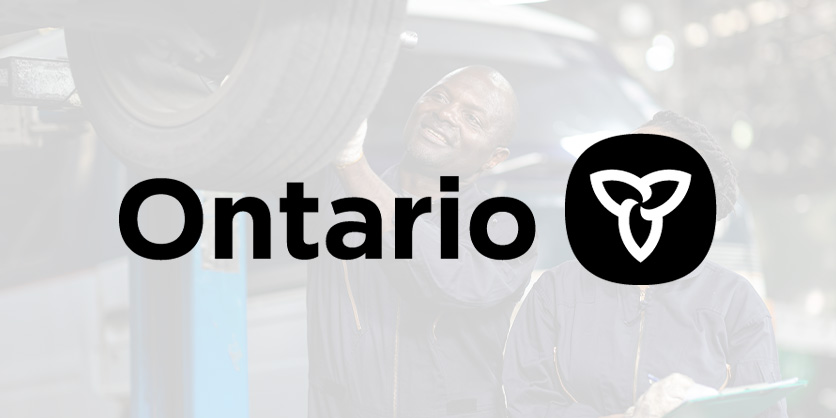 New fund is projected to help train more than 1,000,000 workers now and into the future
The Ontario government is working for workers by investing $224 million to build and upgrade training centres and help tackle the province's historic labour shortage. Applications for the new Skills Development Fund (SDF) Capital Stream open on June 30. It will help unions, Indigenous centres, and industry associations with funding to build new training centres, or upgrade and convert existing facilities into new training centres with state-of-the-art equipment and technology.
Every day, roughly 300,000 jobs are going unfilled in Ontario, costing the province billions in lost productivity. The new capital stream will be open to a wide range of applicants in in-demand industries and support facility expansions, renovations, repairs and retrofits, and new building construction. Over their lifetime, these improved training centres are projected to help more than one million workers get the training they need to land better jobs and ensure businesses can find the skilled workforce they need to grow the economy for everyone.
"Ontario is facing the largest labour shortage in a generation, and our government is on a mission to help workers train for the well-paying jobs we know are available," said Monte McNaughton, Minister of Labour, Immigration, Training and Skills Development. "We will continue to invest in innovative training programs and ground-breaking infrastructure to prepare jobseekers in every corner of our province for the future of work."
In addition, the Ontario government is investing $535,000 through the SDF program to launch two innovative projects that will expand apprenticeship opportunities to future boilermakers in Northern Ontario and across the province. Led by the International Brotherhood of Boilermakers Local 128, these free programs will provide 1,350 participants with the opportunity to explore rewarding careers as boilermakers, which can pay up to $38 an hour.
"Our government is proud to invest in new funding to build, upgrade and convert training centres across the province. Investing in these training centres is crucial to building a stronger Ontario by getting workers trained and into the workforce," said Kinga Surma, Minister of Infrastructure. "By empowering individuals with the skills and knowledge to master their crafts, we are creating a future of innovation, and economic prosperity. As we continue to invest in critical infrastructure, these trained workers will be helping build Ontario for generations to come."

Kinga Surma, Minister of Infrastructure
The first project will give 1,200 high-school students hands-on experience with welding, cutting and rigging work and the opportunity to pursue apprenticeships in the trade. It will prioritize women, Indigenous people and others in rural Northern Ontario communities interested in learning about work in the skilled trades.
"To meet the demand for skill trades in the province, it is vital that we develop the skills and abilities of those individuals that are interested in a career within the trades, which is our mission with these projects," said Jonathan White, International Representative – CSO at International Brotherhood of Boilermakers. "The International Brotherhood of Boilermakers commends the tremendous decision of the Ontario government to further invest in the trades through their Capital Stream of the Skills Development Fund, which will add to and improve training centres that will be used to build the highly skilled workforce needed to support Ontario's infrastructure and to expand opportunities within industry."

Jonathan White, International Representative – CSO at International Brotherhood of Boilermakers
The second project will provide free lodging, travel and food for 150 new jobseekers from around the province as they begin introductory apprenticeship training. Participants will complete rigorous course work covering rigging, working at heights and construction safety as they prepare to become boilermaker apprentices.
These two projects are funded through the existing SDF, an over $700 million initiative, which supports ground-breaking programs that connect jobseekers with the skills and training they need to find well-paying careers close to home.
---
Quotes
"Today's launch of the SDF Capital Stream is critically important in addressing the current skills trade deficit that is challenging the future growth of our economy. With Premier Ford's and Minister McNaughton's increased focus and promotion of the skilled trades, we have witnessed more and more people entering the skilled trades. The SDF Capital Stream investment into the "bricks and mortar" expansion of our training facilities will increase our capacity to meet this growing demand and further add to the increased success of the Skills Development Fund overall. We look forward to working with Premier Ford and Minister McNaughton on this incredibly important initiative."

Jack Oliveira, Business Manager, LiUNA! Local 183, LiUNA! OPDC
"The IUOE Local 793 membership and our affiliated training arm, the Operating Engineer Training Institute of Ontario (OETIO), wish to commend the PC Government and the leadership of Premier Doug Ford and Minister of Labour, Immigration, Training and Skills Development Monte McNaughton on placing an investment in training for the skilled trades. This funding, once allocated, will allow training institutes like ours to expand and meet the demands of our industry and allow our employers to attract the much-needed talented young people to a rewarding apprenticeship. In turn, we will be able to build the required infrastructure that will strengthen our economy."

Mike Gallagher, Local 793 Business Manager, International Union of Operating Engineers
"ECAO applauds the Provincial Government, the Premier and Minister McNaughton for this important step in helping ensure Ontario's energy future and positioning the province to meet its ambitious energy goals. The SDF Capital Stream provides critical financial support to help ensure our electrical contractors and their skilled tradespersons will be ready for the task."

Graeme Aitken,Executive Director, Electrical Contractors Association of Ontario
"With the announcement of the Skills Development Fund Capital Stream by Minister McNaughton today, the Heat & Frost Insulators & Allied Workers Local 95 are pleased to see the strong leadership and commitment to remove barriers and invest in the proven apprenticeship training systems helping grow Ontario's next generation of skilled trades people. This type of investment helps to ensure that the skilled trade apprentices and journeypersons in Ontario are being trained through the leading edge innovations and technical advancements occurring regularly in the industry. We look forward to working with the Ontario Government in utilizing these supports for the current and future members of the Heat and Frost Insulators Local 95."

Adam Melnick, Director of Canadian Affairs, International Association of Heat and Frost Insulators & Allied Workers
"The IBEW Construction Council of Ontario (CCO) once again applauds the leadership of Minister McNaughton and his initiative to strengthen the industry's and IBEW's labour capital training requirements. To my knowledge, this is the first time any Ontario government has provided bricks and mortar dollars to the industry or IBEW. The IBEW CCO salutes Minister McNaughton's historic initiative and welcomes his approach of partnership with labour."

James Barry, Executive Secretary Treasurer, IBEW Construction Council of Ontario
"UA Local 787 is thrilled to support Premier Ford and Minister McNaughton as they expand the Skills Development Fund to include capital projects. This new initiative will greatly assist our union to train more HVAC&R workers by expanding and improving our training facilities. Our partnership with the Ontario government has never been stronger."

Andrew Tarr, Business Manager, United Association Local 787, HVACR Workers of Ontario
"Our Council applauds the government's $224 million Skills Development Fund (SDF) capital stream announcement as those funds will assist in securing the physical infrastructure that our province needs to increase training capacity for the skilled trades. These investments represent a common approach by labour, employers, and government to help improve Ontario's construction industry."

– Marc Arsenault
Business Manager, Provincial Building and Construction Trades Council of Ontario
"The Carpenters applaud Minister McNaughton's leadership in launching a first of its kind program to fund the bricks and mortar requirements of the unionized construction training sector. This is incredibly positive news."

Mark Lewis, General Counsel, Carpenters' District Council of Ontario
"The UA Ontario Pipe Trades Council applauds the excellent leadership of Minister McNaughton for supporting the bricks and mortar requirements of the UA training system. Minister McNaughton has our back covered."

Brad Hill, Business Manager, Ontario Pipe Trades Council
Related Article
The Ontario government is preparing young people for in-demand and well-paying careers by allowing students in grade 11 to transition to a full-time, skilled trades apprenticeship program. Upon receiving their Certificate of Apprenticeship, these young workers can apply for their Ontario Secondary School Diploma as mature students.