Government of Canada Once Again Reinforces Quebec's Key Role in the Electric Vehicle Supply Chain
Working with Volta Energy Solutions Canada to take the next step in securing the battery supply chain and ensuring Canada has a comprehensive electric vehicle ecosystem
September 5, 2023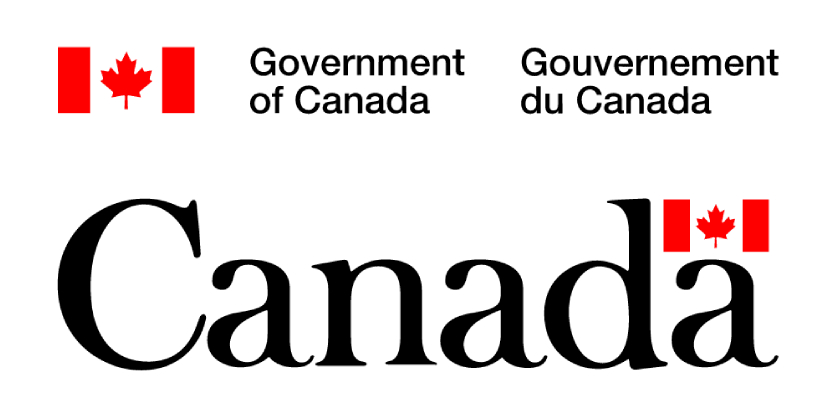 The future of Canada's transportation sector is electric. That's why we're prioritizing the development of our own complete domestic battery ecosystem, supporting clean technologies, and working with world-leading companies and industries that will help us meet our net-zero emissions goal by 2050.
The Honourable François-Philippe Champagne, Minister of Innovation, Science and Industry, François Legault, Premier of Quebec, and Pierre Fitzgibbon, Quebec Minister of Economy, Innovation and Energy, announced that their governments are working closely with Volta Energy Solutions Canada Inc. (VESC) on the establishment of a new copper foil facility in Granby. Copper foils are a core, high-value component in electric vehicle (EV) batteries, and this new installation will yet again reinforce Canada's position as a key destination for the future of EV manufacturing.
The plant will be dedicated to the production of high-end battery copper foil and the project is expected to create and maintain 260 highly skilled jobs.
Quotes
"We've made it clear that Canada is a partner of choice when it comes to the future of the automotive sector. This is why I'm pleased that VESC has recognized that when it comes to EV manufacturing, we are a top choice. Thanks to this project, we're not only reinforcing Quebec's key role in the Canadian electric vehicle value chain and ensuring that we have multiple steps of the EV value chain in Canada, but also creating hundreds of well-paying jobs for the people of Granby."
– The Honourable François-Philippe Champagne, Minister of Innovation, Science and Industry
"Cutting down on emissions in the automotive sector is a key factor on our journey to make Canada carbon-neutral by 2050. I'm thrilled to see Granby become a major player in this new automotive ecosystem and get in on the action with battery manufacturing investments. Volta's project isn't just about helping the environment—it's also about bringing more opportunities for jobs and the economy to the people of Granby. It's a win-win that's moving Canada toward a greener future!"
– The Honourable Pascale St-Onge, Minister of Canadian Heritage and Member of Parliament for Brome–Missisquoi
"We're committed to our environment. Supporting technological innovation is one way to ensure that Canadians, communities and businesses will thrive in a net-zero world. This investment will strengthen our battery ecosystem, improve access to zero-emission vehicles with which we can cut pollution, create jobs and make life more affordable for families across the country."
– The Honourable Steven Guilbeault, Minister of Environment and Climate Change
"I am very proud to see Granby become the first city in Canada with a factory providing copper sheets for use in electric car batteries through the arrival of Volta. Right now, we are building an important segment of the battery sector in Quebec, which will bring more investment our way over the years. More projects of the sort are also coming up, solidifying our position as a green economy leader in North America."
– François Legault, Premier of Quebec
"Through this factory, Quebec sees the establishment of another crucial part of the world-class battery production chain that was designed and initiated by our government a mere four years ago. The arrival of Volta confirms that Quebec attracts global leaders in the fields of battery manufacturing and transport electrification. Considering the source of the energy we use, we are on the way to building the greenest batteries on earth."
– Pierre Fitzgibbon, Minister of Economy, Innovation and Energy, Minister Responsible for Regional Economic Development and Minister Responsible for the Metropolis and the Montréal Region
"Copper foil plays an essential role as a current collector in the construction of lithium-ion batteries, which are commonly used in EVs. With its strategic geographical location providing privileged access to the North American market and its strong political commitment to making EV battery production a key sector of its economy, Quebec is the ideal location for Volta's first North American factory. The support of the Quebec and Canadian governments, as well as the City of Granby, was crucial to the success of this inauguration. Our team is committed to increasing the efficiency of the local EV battery supply chain for years to come."
– Dejae Chin, Chairman of Volta Energy Solutions (Volta), a subsidiary of Solus Advanced Materials
Quick Facts
Volta Energy Solutions Canada Inc. (VESC) is a subsidiary of Solus Advanced Materials, a leading high-end copper foil manufacturer that was the first company to develop battery-grade copper foil.
Copper foil is an input needed to manufacture lithium-ion batteries for EVs. It is used as an anode collector in the batteries.
The project announced today is an important milestone in Quebec's battery sector development strategy, the Stratégie québécoise de développement de la filière batterie (link in French only), by acting as a catalyst for the sector's value chain.
Spread between Bécancour, Trois-Rivières and Shawinigan, the Vallée de la transition énergétique is Quebec's third innovation zone. It advances the development of the battery sector and the electrification of transportation, helps decarbonize the industrial and port sector, and optimizes the production and use of green hydrogen along this industrial chain.
Associated Links
Related Story
Skilled workers are the engine that drives Canada's economy and it needs more skilled trades workers to continue building industries in every corner of the country. Demographic shifts and high retirement rates are fuelling demand and an ever-growing need to recruit and train thousands more Canadians for these jobs. The Government of Canada is investing in the skilled trades to ensure Canadians have access to the high-quality apprenticeship training they need to get into these good, in-demand and well-paying careers.