Siemens Mobility Breaks Ground on $220 Million North Carolina Train Manufacturing Facility Expansion
September 12, 2023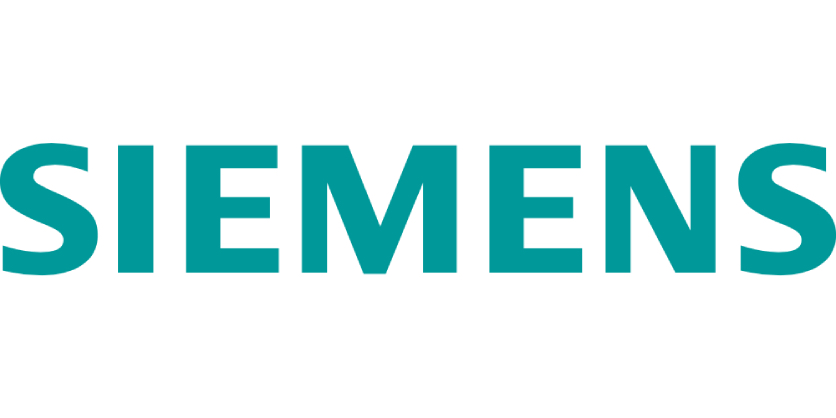 More than 500 jobs created by 2028
Production to start in 2024
Estimated to grow the state's economy by $1.6 billion over 12 years
Siemens Mobility, one of the United States' largest passenger rolling stock manufacturer, has broken ground on their $220 million advanced manufacturing and rail services facility in Lexington, NC. An expansion of their manufacturing footprint in North America, the new facility will create more than 500 new jobs and be one of the city's largest employers.  
"A huge milestone in the opening of this new facility, our team is excited about our future in Lexington and the great state of North Carolina," said Marc Buncher, CEO of Siemens Mobility North America. "This is not just an investment in rail, but an investment in manufacturing, jobs, sustainability, digitalization and the future of modern transportation."

Marc Buncher, CEO of Siemens Mobility North America
"North Carolina is leading the way to a clean energy future, and transformative investments by the Biden Administration in clean energy infrastructure are helping us get there," said Governor Roy Cooper. "Our manufacturing workforce and strong infrastructure will help Siemens Mobility succeed in Lexington."

Governor Roy Cooper
"I'm proud to have helped write and pass the Bipartisan Infrastructure Law, a historic investment in North Carolina's infrastructure that enabled Siemens Mobility to expand its facility in Lexington," said U.S. Senator Thom Tillis. "This groundbreaking is an exciting step for Lexington and the 500 new employees who will be working at the facility, and will cement Lexington's place as one of the nation's top rail manufacturing hubs."
"I am happy to welcome Siemens Mobility to the Old North State. Their choice of Lexington as the home for their latest manufacturing and rail services facility is great news for Davidson County, and is going to mean hundreds of new jobs and an estimated economic boost of up to $1.6 billion over the next decade," said United States Senator Ted Budd.
"Siemens' breaking ground today is the direct result of the City of Lexington staff working diligently with the Siemens' team, governmental agencies and many other stakeholders to ensure all steps in this process go smoothly, and we are thankful for all involved" said Lexington Mayor Jason Hayes. "The investment and jobs that this project brings to the area will improve the quality of life for so many in our community. We are very excited to continue our partnership with Siemens to bring this project through to opening day!"
"Thanks to President Biden's Bipartisan Infrastructure Law, rail is positioned as a central player in our transportation and economic future, and we are positioned to advance the world-class passenger rail Americans deserve," said FRA Administrator Amit Bose. "The investments in American manufacturing by Siemens, in a State that has been a leader in rail innovation and safety for decades, will further modernize passenger rail with quality and convenience to riders across the country." 
With the increased production capacity, Siemens Mobility will fulfill the growing demand for passenger rail in America by producing some of the most innovative and sustainable passenger trains in the North American market. Thanks to the Biden Administration, North Carolina's Congressional Delegation, and other congressional stakeholders, the Bipartisan Infrastructure Law is enabling American rail and transit operators to make critically needed investments in infrastructure that will position the country to meet the needs of its citizens with rail networks designed for future generations.
"Our new east coast hometown will soon be a powerhouse when it comes to rail manufacturing," said Michael Cahill, President Rolling Stock, Siemens Mobility North America. "Complementing our operations in Sacramento, our bi-coastal facilities will work together to manufacture the latest rail technology and transform the everyday for communities across the country."
Announced in March of 2023, the passenger coach manufacturing factory, as well as first-of-its-kind locomotive and passenger coach overhauls facility will be on a 200-acre site allowing for future facility expansion. When it starts operations in 2024, it will incorporate some of the latest technologies found in their Sacramento facility including robotic welding, 3D printing, and Virtual Reality welder training. In addition, when fully operational the facility will be carbon neutral, playing an important role in our sustainability commitments.  
"I am excited to expand our customer service operations to Lexington and for the opportunity to better serve our east coast customers," said Michael Tyler, President Customer Service, Siemens Mobility North America. "At this facility we won't only build and service trains, we will push the boundaries of innovation while combining the real and digital worlds."
Lexington is in Davidson County and home to nearly 20,000. It is located in the Piedmont Triad: a commerce hub with easy access to transportation and a strong workforce in central North Carolina. Siemens Mobility will be receiving a Job Development Investment Grant from the state of North Carolina. Over the course of the 12-year term of this grant, the facility is estimated to grow the state's economy by $1.6 billion.
From the first light rail vehicle to delivered to San Diego in 1984 to the 30,000 rail crossings across America, Siemens Mobility has contributed to the power of connection, jobs and investment to our American cities with eight manufacturing facilities, 4,000 employees and more than 2,000 suppliers across the United States. Siemens Mobility has been manufacturing in America for more than 40 years and Lexington, NC will be its ninth manufacturing site, with other facilities located in Alpharetta, Georgia; Louisville, Kentucky; Marion, Kentucky; Pittsburgh, Pennsylvania; New Castle, Delaware; Tualatin, Oregon and two facilities in Sacramento, California.  
More Information
Related Story
Siemens has announced commercial availability of the VersiCharge XL, a sustainable electric vehicle (EV) charging structure designed for electrifying fleets at high demand charging sites. Designed and produced in partnership with Nexii Building Solutions (Nexii), a green building solutions company, VersiCharge XL is the first EV charging structure that is comprised of sustainable, low carbon building materials with a modular and scalable design that allows for quick and efficient installation and maintenance.