Dana Incorporated and Hydro-Québec Announce Strategic Joint Venture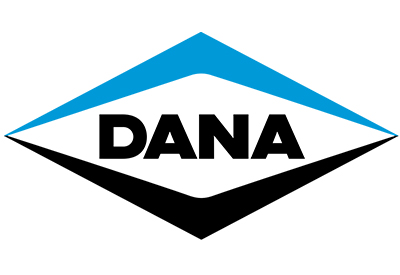 July 3, 2018
Dana Incorporated (NYSE: DAN) and Hydro-Québec today announced a joint-venture partnership in which TM4 Inc., a subsidiary of Hydro-Québec, will become Dana's source for electric motors, power inverters, and control systems. As part of this agreement, Dana will become a majority shareholder of TM4 in exchange for CA$165 million (approximately US$127 million). Hydro-Québec will maintain a 45 percent interest in TM4.
TM4 designs and manufactures motors, power inverters, and control systems for electric vehicles, offering a complementary portfolio to Dana's electric gearboxes and thermal-management technologies for batteries, motors, and inverters. The transaction establishes Dana as the only supplier with full e-Drive design, engineering, and manufacturing capabilities – offering electro-mechanical propulsion solutions to each of its end markets.
TM4 was founded in 1998 by Hydro-Québec, Canada's largest electricity producer and one of the world's largest hydroelectric power producers. TM4 operates a technology and advanced manufacturing facility in Boucherville, Québec. Consistent with Dana's proven, globally distributed technical center model, Boucherville will remain a center of excellence, with TM4's current management team and 130 employees remaining in place.
Dana is a world leader in highly engineered solutions for improving the efficiency, performance, and sustainability of powered vehicles and machinery. Dana supports the passenger vehicle, commercial truck, and off-highway markets, as well as industrial and stationary equipment applications.
"We are excited to welcome TM4 into Dana's global family and to be partnering with Hydro-Québec, a leader in the generation of energy that fully comprehends the megatrends surrounding energy efficiency and the rapidly developing electrification infrastructure requirements around the globe," said Jim Kamsickas, Dana president and CEO. "This joint venture brings together a world leader in mechanical power conveyance and thermal-management technology with an experienced manufacturer of electric motors and inverters to offer a broad range of hybrid and electric vehicle solutions for our customers across all three of our end markets."
"Transportation electrification is at a turning point. In this context, Hydro-Québec has initiated a rigorous process to identify the winning conditions that will allow TM4 to reach its full potential. Today's announcement strengthens Boucherville's position as a world-class center of excellence, and further confirms our expertise in the sector," said Éric Martel, president and CEO of Hydro-Québec. "We wanted to join an industrial partner to accelerate TM4's market access to become a global leader, to the benefit of all Quebecers. This transaction will strengthen the activities of TM4 in Quebec."
This transaction further strengthens Dana's position in China, the world's fastest-growing market for electric vehicles. TM4 and Prestolite Electric Beijing Limited have a 50-50 joint venture in China, called Prestolite E-Propulsion Systems Limited, which offers electric mobility solutions throughout China and the ASEAN region.
Mr. Kamsickas added: "Through this partnership, TM4 becomes a pillar in Dana's e-Propulsion business. The company has an exceptionally talented team that has demonstrated a commitment to delivering world-class products and services, and we are excited about working with Hydro-Québec to profitably grow the business by providing our customers fully integrated, turnkey driveline solutions."
For more information HERE