Carnot Engines Crowdsource to Deliver Net Zero CO2 Combustion Engines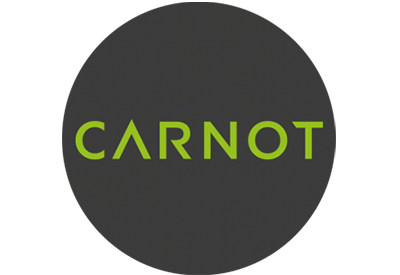 September 30, 2020
Carnot Engines, who promise to revolutionise the efficiency of internal combustion in order to provide a global solution to the demand for clean and cheap power for heavy transport and power generation, today confirmed a crowdfunding raise of £170k commencing today at Crowdcube.
The funding will underpin patent applications, investment in additional engineering resource and the completion of a proof-of-concept for a ceramic engine technology that mitigates the thermal losses that make traditional engine technology inefficient.
The thermally-efficient technology, allied to hydrogen and biofuels, provides a compelling solution for heavy transport and shipping applications, as well as off-grid power generation that currently has no clean alternatives to outmoded and dirty diesel power.
All applications of Carnot's technology benefit from – but are not limited to – net zero carbon emissions. The appeal of the technology from the class 8 HGV applications and the marine propulsion market is significant reductions in cost of ownership – for instance, a 41% reduction in fuel usage for bulk carriers and tankers which equates to a £32m saving over the lifecycle of an average container ship.
In other applications, efficiency is the lifeblood of supplying remote off-grid locations with electricity generation at sustainable prices using biofuels. Carnot's genset technologies are being used to raise access to electricity in rural Ethiopia, working alongside the Ethiopian Institute of Technology and Fraunhofer IKTS Research Institute.
Carnot Engines demonstrable capability to profoundly disrupt a technology that has endured unchanged for 130 years has garnered significant attention in two short years, including adoption into the Oxford University Innovation incubator, a global powerhouse in commercialising spin-out technologies and selection for the third cohort of the OGTC Tech X Accelerator programme, supported by BP, Equinor and KPMG, as well as securing grant funding from Innovate UK.
Alongside corporate and institutional recognition, the business' founders have attracted an advisory executive bringing experience from Inchcape, Jardine Matheson, Dearman Engines, Williams Formula 1, Delphi & SKF.
Tom Rhodes, formerly Head of Design at Dearman Engines said, "Carnot is all about doing more with the limited resources. Tackling climate change, delivering significant fuel efficiency gains and building a viable technology platform with long term growth for the future are not mutually exclusive aims. The world needs solutions to our current challenges and the potential of uncooled engine technology should rightly sit alongside the other more headline-grabbing technologies of battery development and hydrogen fuel cells – especially for use cases where those competing technologies aren't viable."
Carnot's CEO, Archie Watts-Farmer said, "We're a young business, but our progress has been stratospheric. Our fundraise is all about maintaining that momentum and extending our belief that Carnot's technology is of its time and answers three profound problems at a stroke – how to spare the planet yet more carbon emissions, how to reduce the cost of power and how to democratise and share affordable energy in parts of the world that have been denied access to its benefits for too long. This next step is critical to that vision."
For more information, visit www.carnotengines.com.