Brave is Moving in Summer 2020!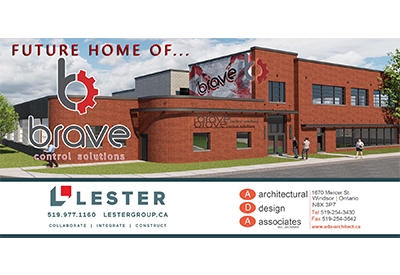 February 18, 2020
The team at Brave is excited to announce plans to move into their new headquarters, centrally located in the heart of Windsor on Walker Rd near Tecumseh Rd E. Brave Control Solutions are very excited to be working with Lester Group and Architectural Design Associates Inc. (who designed the Quicken Loans Windsor office),
This has been a long time in the making and has been a dream of Brave's since the very beginning, to have their own renovated space in the heart of Windsor. Brave's new design will pay tribute to Windsor's manufacturing history while integrating modern aspects to represent their emergence as an automation and technology hub. This innovative new space will allow them to continue to grow, providing more opportunities for the region.
Stay tuned to Brave's feed and social media for progress updates.