NFPA 79 Compliant ServiceDrive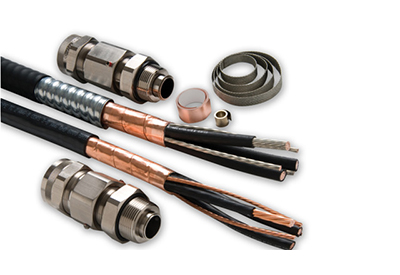 May 13, 2019
New NFPA 79 requirements reinforce the need for thermoset insulated conductors, which Service Wire's patented ServiceDrive VFD Cable System has always had.
"ServiceDrive VFD cable designs have always met the new 2018 NFPA 79 cable requirements," said Lee Perry, Engineering Manager at Service Wire Company. "We use the recommended thermoset insulation and tray rated products listed to UL 1277 and UL 2277, and our cable system includes multiple grounds, proper shielding, and proper shield termination."
When specifying cables for VFD applications, the NFPA 79 compliant ServiceDrive® system is the preferred solution. It protects drives from common-mode, corona discharge, and crosstalk that can ultimately lead to drive or motor failure.
In an independent study, ServiceDrive demonstrated the best overall performance compared to other cable constructions. The key is the system's combination of unique cable with three balanced grounds, copper tape shield, patented self-terminating connector, and termination kit.
"Our system is specifically designed for drive applications—it reduces EMI emissions, provides a low impedance return path, and withstands high voltage spikes—and testing by prominent end-users has proven that it is the best solution available."
The ServiceDrive VFD Cable System is available in a variety of constructions to meet nearly every specification and budget: #14 AWG-750 Kcmil, 600V or 2kV copper, interlocked armor or tray cable.
Go HERE for more information