Coded, Non-Contact Safety Switch PSENcode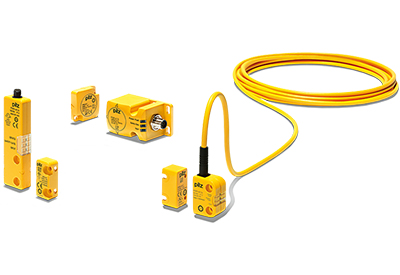 April 27, 2020
PSENcode are used to monitor the position of guards in accordance with EN 60947-5-3 and also for position monitoring. Thanks to the integrated evaluation and the standard interfaces, PSENcode is open to products from other manufacturers. So the coded safety switch fits perfectly into your environment and can be used to upgrade your plant.
Combine PSENcode with safety device diagnostics and evaluate comprehensive diagnostic data to avoid service callouts and reduce downtimes.
PSENcode for safety gate monitoring
For safety gate monitoring, PSENcode – whether in the narrow, compact or large design – offers the highest level of manipulation protection thanks to RFID technology. In the unique, fully coded version, there is only one single actuator that the sensor accepts (key lock principle). Thanks to series connection with additional sensors such as PSENcode, PSENini, PSENslock and PSENsgate up to PL e of EN/ISO 13849-1, you have a highly economical and at the same time safe solution.
PSENcode for position monitoring
One version of the coded safety switch PSEN csx.19 is suitable for safe position monitoring. In this case PSENcode safely monitors up to three positions, which the sensor can also safely differentiate. Diagnostics are quick and user-friendly via LED display – whether you use the compact or the large design. Thanks to the connection type (M12 connector, 5-pin), the new PSENcode fits perfectly into any system environment.