Beckhoff: 40 Years of Innovations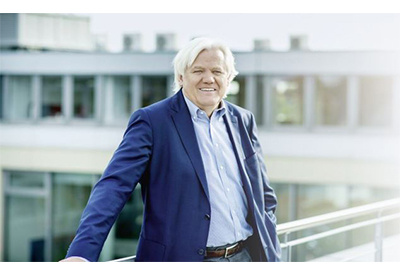 Omron's New G2RV-ST And G3RV-ST Relays Are Among the Fastest in the Industry That Provide Better Visibility, Top-Notch Reliability, and Vibration Resistance January 23, 2023 Speedier relays are a key requirement in today's fast-paced manufacturing industry, and Omron responded to this need with the new ST relays that are among the fastest available on the… Read More…
Editor's Pick: Featured Article
Conserving Power and CO2 Emissions with Premium Efficiency Motors
The process of converting electrical energy to mechanical energy is never perfect. As much as we would like to have a 100% efficient motor, it is impossible to build a machine that will take 746 watts of electricity (the equivalent of 1 Hp) and convert it to 1 Hp of mechanical output. It always takes somewhat more than 746 watts to yield 1 Hp's worth of output.
Motors are continuously being pushed to be more efficient and reduce these losses. Over the years the guiding regulations of motor manufacturing have pushed us to improve efficiencies to new levels to reduce the considerable global power consumption of motors, as they are everywhere. From our factories, utilities and homes and most anywhere you can think of.
How much power consumption aka money are you spending that you do not have to? Take a minute while having your coffee to see if you can save money.
January 31, 2023 By Krystie Johnston The Lafert Group was founded in 1962, in San Donà di Piave, just outside of Venice. This area, called Veneto, is known as a region of hands and brains. It is here that the company began producing asynchronous electric motors, committed to the finest quality on the Italian market…. Read More…

January 31, 2023 Electric vehicle charging stations are booming and can be an excellent business opportunity, given the current price of gasoline and Canada's intention to ban the sale of new gas-powered vehicles. Interested in installing an EV charging station? Guillevin's experts can advise you. EV Charging Opportunities for Business: A Primer Are you considering… Read More…