SwissRTec's Recycling Plants Recover Valuable Materials From E-Waste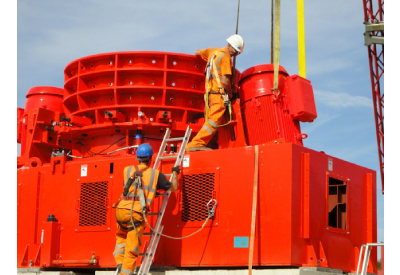 April 19, 2022
E-waste is probably the fastest growing category of waste worldwide. It contains valuable materials that can be recovered using recycling technology. swissRTec, which is based in Kreuzlingen, northern Switzerland, supplies systems to automate this recovery process.
"We offer vertical shredders and delamination mills that are driven by ABB motors," says Mario Zöllig, founder of swissRTec. "These two types of recycling solution can be used either independently or in combination, as they complement each other perfectly."
The ABB motors used in swissRTec's systems are extremely robust. As Fredi Brändle, sales engineer for drive solutions at ABB Switzerland, says: "We supply process performance cast iron motors for swissRTec's vertical shredders and delamination mills. The vertical shredder is a very demanding application. It's a harsh, high-vibration operating environment, so the motors are customized with reinforced shafts made of special steel and specially designed bearings. The double angular contact bearings are mounted in an X-arrangement to withstand shocks and vibration. And in addition to motors, ABB ACS580 and ACS880 drives are used in the plant control systems."
Up to 50 tonnes per hour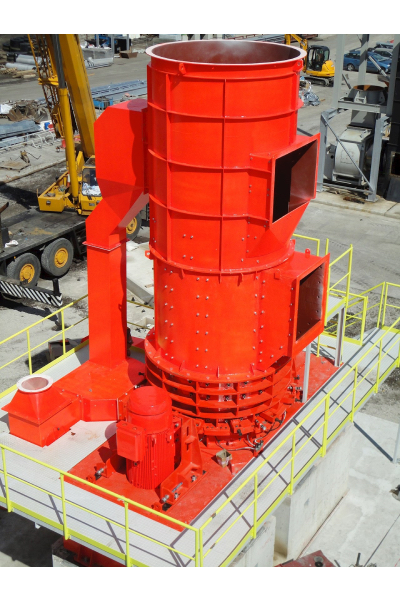 Plants with vertical shredders are designed for the primary shredding and separation of e-waste, and also mixed metals and other waste materials. The shredder itself is supplied by Kubota. "I'm proud that Kubota, a Japanese corporation with around 40,000 employees, works closely with our company," Zöllig states. swissRTec holds the distribution rights for the Kubota vertical shredder in Europe and North America.
The shredders are available in different sizes and powers up to 1,200 kW. Throughputs of up to 50 tonnes of material per hour are possible. swissRTec constructs and supplies the shredder plants on a turnkey basis to include all the components the customer needs, such as the feed and discharge, separation units and drive solution.
"We always use ABB motors to drive our plants," Zöllig explains. "We use quality solutions in order to ensure that our systems deliver the highest possible availability and reliability. Our end customers know that ABB motors are quality products, and ABB's global network provides local support and spare parts on site."
The vertical shredder first crushes the incoming material using powerful rotating breakers. Grinders then further break it down until the required particle size is reached. For example, washing machines can be shredded in a single pass to produce pieces that are only 40 millimeters across.
The various materials can be separated based on magnetic fields, eddy currents, screening or sensor-based sorting. swissRTec's plants can achieve particularly high degrees of purity of recycled materials such as iron, copper and aluminum.
Delamination mills process composites
"The other system in our portfolio is the delamination mill," Zöllig says. "And we have constructed this plant ourselves. Delamination mills are intended for breaking down composite materials that have already been reduced in size. They are ideal for post-processing composites that have been pre-compacted and sorted in a vertical shredder."
"Typical input materials are cables and circuit boards with electronic components," he adds. "They have a particularly high copper content, which a plant with our delamination mill can recover."
swissRTec's recycling systems with delamination mills achieve throughputs in the range of one to six tonnes per hour, with a power rating of 160 to 500 kW.
Largest vertical shredder to date
In addition to vertical shredders and delamination mills, swissRTec's portfolio includes recycling plants for mixed metal scrap, aluminum composites and ASR (automotive shredder residue). Since it was established in 2006, the company has supplied around 40 customized recycling systems to countries all over the world, including the USA, India, Australia and many European states. The latest project is the largest system with a vertical shredder to date, and it is being built for a customer in Spain. It will be equipped with two ABB motors, each with an output of 400 kilowatts.
"We are a small company, and we are a niche supplier in the growing market for recycling systems," Mario Zöllig says. "An advantage of our small size is that it's easy for customers to contact the right person when we're working on their projects. And we always insist on high quality in everything we do. That also goes for motors and drives – I'm confident that ABB is the right partner for us."