ProMatDX 2021 With Mitsubishi Electric Automation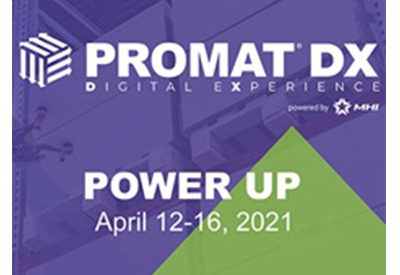 March 16, 2021
Virtual Digital Experience
April 12, 2021 ~ April 16, 2021
ProMatDX is the new digital event experience designed to power up manufacturing and supply chain professionals from the U.S. and over 140 countries with critical access to the latest solutions they need now to improve the resiliency and agility of their operations. ProMatDX combines the power of the connections, solution-sourcing and education that only ProMat can deliver with the latest digital event technology in a five-day event that will be the most important week of 2021 for the manufacturing and supply chain industry.
Mitsubishi Electric Automation will host demos showing solutions to help materials handling industry professionals overcome todays challenges through advanced robotic and inverter technology.
Registration HERE for free.